XPERIA Play Unboxing and hands-on [Verizon]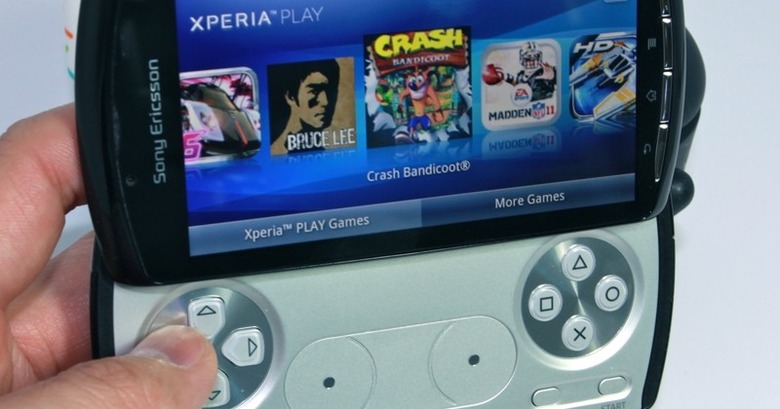 Verizon's XPERIA Play, the CDMA version of Sony Ericsson's gaming smartphone, has just dropped onto the SlashGear test bench, which means it's time to see whether physical game controls are enough to win a slice of the Android market. This isn't the first time we've seen the Play, of course; we reviewed the original GSM version, on sale in Europe for a couple of months now, back in March. Question is, has Sony Ericsson's gaming ecosystem caught up with the XPERIA Play's promise?
We criticized the GSM Play for its single-core processor and low-brightness display, and of course neither of those have changed in the switchover to CDMA. What you do get is EVDO Rev.A connectivity along with WiFi b/g/n, Bluetooth 2.0+EDR and a 4-inch, 480 x 854 touchscreen. The gaming control slide pops out with a reassuringly solid snick, revealing the traditional PlayStation D-pad, four button cluster, two touch-sensitive pads that do the work of analog sticks, and start/select keys. Oddly-shaped shoulder flappers are also fitted, plus a second Android menu button.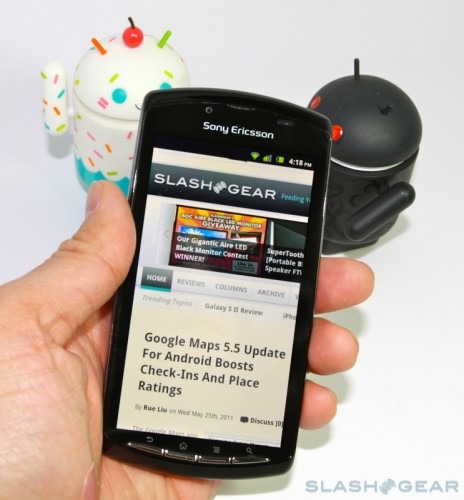 In the box there's a 1,500mAh battery, a USB wall charger, 8GB microSD card and a 3.5mm adapter cable. Meanwhile, Verizon preloads Bruce Lee Dragon Warrior, Star Battalion, and Madden NFL 11. The carrier's PR material suggests the XPERIA Play is the "best in class platform with 3D gaming", though its Adreno 205 GPU has already been superseded by the Adreno 220 GPU in the dual-core HTC Sensation.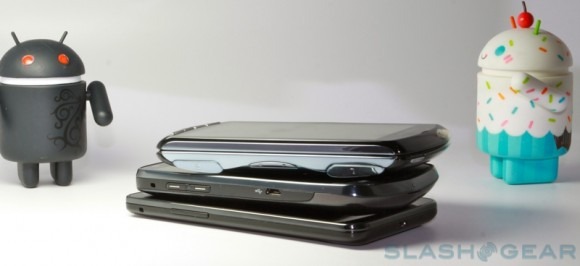 From bottom to top: Samsung Galaxy S II, Droid Charge and XPERIA Play.
We'll be putting the Verizon XPERIA Play through its paces ahead of the full SlashGear review later in the week, so until then enjoy the hands-on video and unboxing gallery.
Related Verizon XPERIA Play coverage by Android Community:
Sony Ericsson Xperia PLAY Hands-On and Unboxing [Verizon]Raving Babies for Xperia PLAY ReviewXperia PLAY Comes with Screen Skin Protector AttachedGun Bros for Xperia PLAY App Review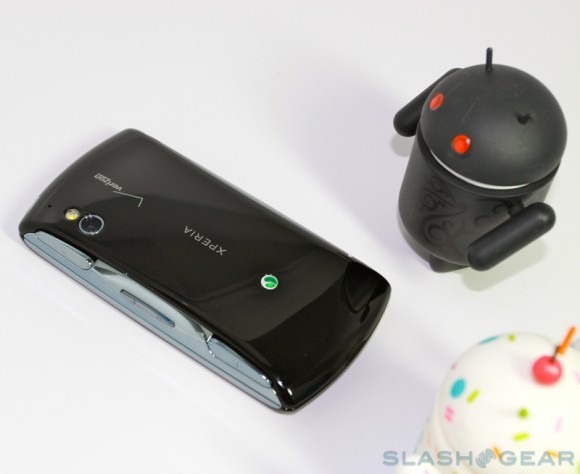 XPERIA Play unboxing and hands-on
[vms a9fe76d6b3f30f02150b]
XPERIA Play hands-on by Chris Davies and review here
[vms 40ac4f1c22da82aa0bc7]