Sony Ericsson Xperia arc S and Xperia neo V out officially in the USA

This week Sony Ericsson lets known that two of their newest smartphones, the Xperia arc S and the Xperia neo V, are available for purchase here in the USA, both of them running Android 2.3.4 Gingerbread and custom Xperia user interfaces. Sony Ericsson is dipping into the US market gradually with Android – notice our review collection and find that the majority of the Xperia devices are based in the UK – and with these two new additions, the team may well have a competing set to show off with. One of these devices is on the high-end, the other is in the mid-range, see if you can guess which is which – here's a hint: peek at the displays!
First have a peek at the Xperia arc S, a device running Gingerbread and popping out the gate with a single-core processor at 1.4GHz. The big deal with this device is its 4.2-inch Reality display complete with Mobile BRAVIA Engine, while the back-facing 8.1 megapixel camera with Exmor R for mobile image sensor promises to be a must-see as well. You've got the option of grabbing this device in Pure White, Gloss Black, Midnight Blue, or Misty Silver, and it'll cost you MSRP $549.99 unlocked.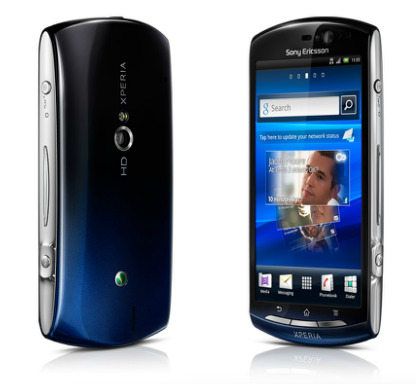 Then there's the Xperia neo V, another Android Gingerbread device but this time with a 3.7-inch display and a 5 megapixel camera on the back. This device really shows off the lower end of the Xperia scale and is definitely on par with the last Xperia device we reviewed here on SlashGear: the Sony Ericsson XPERIA ray. This neo V device will come in at MSRP $349.99 unlocked.