Sony Ericsson W705 Walkman phone & MBS-900 Bluetooth speaker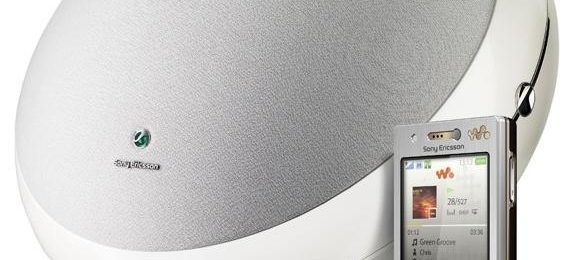 Sony Ericsson have announced its new W705 Walkman phone, together with the MBS-900 Bluetooth 2.1 speaker.  The W705 is a UMTS/HSPA 900/2100 slider with DLNA-compliant WiFi, shake control, a 2.4-inch display and a 3.2-megapixel camera.  It comes complete with a 4GB memory card, supports SE's Clear Bass and Clear Stereo audio DSP systems, and has Bluetooth to stream music either to headphones or to the MBS-900.
Alternatively, there's an FM radio if your current playlist is uninspiring, or the ability to download tracks directly to the handset itself from the company's PlayNow mobile store.  There's also Google Maps and an accelerometer for screen-rotation.  An alternative version of the handset, the W705u exclusive to Orange, offers GSM/WiFi roaming.
The Bluetooth speaker, meanwhile, supports 2.1 channels with integrated stereo speakers and subwoofer.  Connectivity is either wireless or via a 3.5mm input; we're thinking you'll get better quality sound from the latter.  The MSB-900 has a monochrome OLED display for track titles and music settings, plus has an FM radio.  Music is automatically muted when the phone rings.
The Sony Ericsson W705 (and the W705u) will be available in selected markets in Q1 2009, pricing to be announced, in red or silver.  The MSB-900 will also be available from Q1 2009.