Sony Ericsson S001 with huge AMOLED display & 8.1MP autofocus camera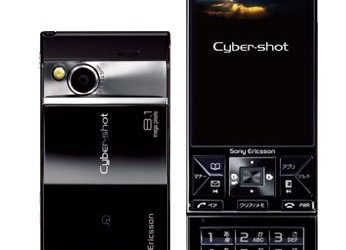 Sony Ericsson might not be having such financial troubles if they deigned to release handsets like the SE S001 in Europe and the US.  Freshly announced for Japanese network KDDI, the Sony Ericsson S001 has a huge 3.3-inch 480 x 854 AMOLED display, an 8.1-megapixel camera with autofocus, flash and smile-shutter control, mobile TV, high-speed internet and GPS, and is making me sob with envy.
It's not like the S001 wouldn't work outside of Japan: Sony Ericsson have seen fit to give it GSM/CDMA connectivity, allowing KDDI's "global passport" roaming system to work.  There's also Bluetooth, 1-Seg digital TV, electronic payments, preinstalled navigation software and a full internet browser.
If you're lucky enough to be in Japan, you can pick up the Sony Ericsson S001 on KDDI in black, pink and green with gold trim.  But don't expect the rest of us to be anything but bitter about it.
[via OLED-Info]