Sony Ericsson outs ICS alpha for XPERIA arc S, Ray and Neo V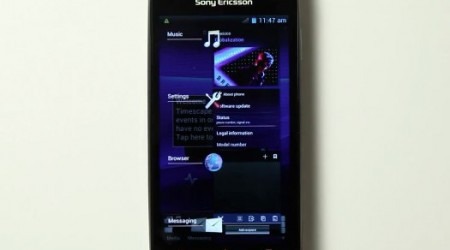 Sony Ericsson has released an Ice Cream Sandwich 4.0.1 alpha ROM for XPERIA arc S, neo V and XPERIA ray owners, though there are some significant limitations to functionality that make it unsuitable for everyday use. The ROM – which is intended for those with unlocked XPERIA handsets complete with an unlocked bootloader - comes without Google's core apps, like Gmail and Google Maps, shuts off the cellular radio, WiFi and Bluetooth, deactivates ANT+ and doesn't yet support the FM radio.
In fact, you'd be excused for wondering what, exactly, Sony Ericsson has left functional. You do get the new Android 4.0 UI, complete with the new Holo theme and music player controls added to the lock screen; there's also a reworked interface in the settings and browser, together with the messaging action bar and multitasking system.
Perhaps most important to note is that, if you unlock the bootloader, you won't be able to subsequently download and install Sony Ericsson's official upgrade via the usual OTA distribution. Instead, you'll have to download it and install it manually, just like this new alpha.
In short, this is basically a way for developers to begin getting up to speed with ICS and Sony Ericsson's customized UI, not for end-users to jump onboard with the new OS. Still, we're pleased to see the company being upfront with its software releases, something it has been well criticized about before.
More on Ice Cream Sandwich in the full SlashGear review.