Sony Ericsson Nexus UX Platform WebSDK released for Android & Symbian Foundation development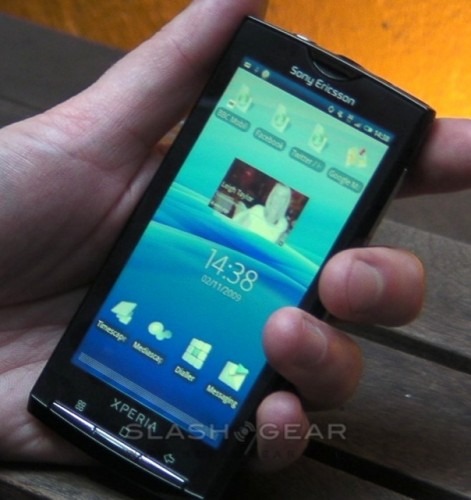 We may be giving Sony Ericsson a darn good scolding on the one hand for their XPERIA X10 hijinks, but we're a little more interested by their new WebSDK for Android and Symbian Foundation devices.  The Sony Ericsson WebSDK promises a metaphorical hand-holding for developers hoping to have their wares nestle up against the company's own apps, whether that be on the XPERIA X10 or the SE Satio.  It's called Nexus, seemingly the official title for the UX platform Sony Ericsson were talking about with regards the X10.
Nexus is a runtime that sits on top of the underlying OS, and while it's not made explicitly clear in the press release, it sounds as though Sony Ericsson are offering WebSDK as a generic, cross-platform development environment.  The company's own Timescape and Mediascape apps, as loaded onto the X10, are said to be platform agnostic and as such would run on Android or Symbian Foundation devices.  We're checking with SE to find out if this is indeed the case.
General registration is free, and garners you access to the forums, white-papers and developer tools.  However if Sony Ericsson like the cut of your jib then they might invite you to be a "premier partner", the perks of which include access to early hardware, loaner devices, dedicated tech support and software flash equipment.
Press Release:
Sony Ericsson launches a Web SDK and widens mobile market access for web developers

Sony Ericsson showcases the beta version of WebSDK at the annual Web 2.0 conference in New York.

New York – November 18 2009 – The Sony Ericsson WebSDK is a suite of mobile development tools that allows both web and mobile developers to create applications for Sony Ericsson's Google Android™ OS and Symbian Foundation phones.

Created in collaboration with the PhoneGap open source community, the launch of the Sony Ericsson WebSDK from makes it possible to design applications for Sony Ericsson's Google Android™ OS and Symbian Foundation devices starting with the newly announced XPERIA™ X10 and the recently launched Satio™.

"With the Sony Ericsson WebSDK our focus is on bringing all the capabilities of web technologies to mobile applications and giving web developers wide access to easy-to-use tools and mobile phone platforms." says Christopher David, Head of Developer and Partner Engagement at Sony Ericsson. "We are driving this initiative together with the PhoneGap open source community and invite developers to join us as we offer advanced mobile devices and a clear monetization path."

Nitobi's CEO, Andre Charland added: "Sony Ericsson's collaboration with the PhoneGap community is a huge win for mobile users, developers and the future of the open web on mobile devices. Having already adopted and benefited from open platforms like Google Android™ OS and Symbian, Sony Ericsson is now completing the puzzle for developers of cross-platform mobile applications."

For more information on the new Sony Ericsson WebSDK please visit booth 917 at the Web 2.0 Conference in New York or visit http://developer.sonyericsson.com