Sony Ericsson Kurara packs PowerVR and Cortex A8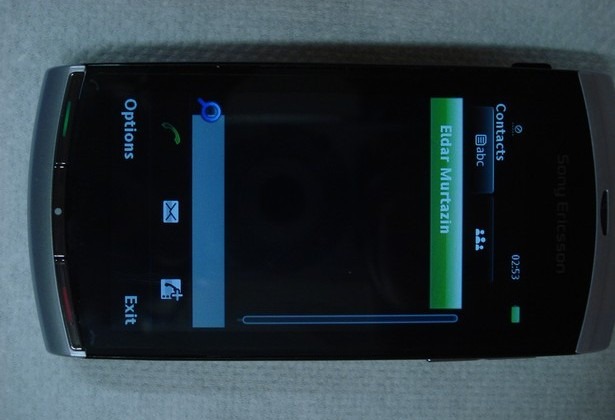 Sony Ericsson's as-yet unannounced Kurara touchscreen smartphone has stayed still for long enough to get a non-blurry photo, and as you might have guessed it's mobile-review's Eldar Murtazin responsible for the shot.  The Kurara was originally described as a more entry-level version of the Sony Ericsson Satio, but according to Mutazin there's actually a whole lot more to it than that: squeezed inside is an ARM Cortex A8 CPU complete with PowerVR GPU.
That gets 256MB of RAM to play with, which is plenty for a mobile device.  Eldar says the end result is a phone that "works really fast", certainly in comparison to the occasionally sluggish Satio.  There's also HD 720p video recording which works well, and an expected launch in the second half of February 2010 with an MRSP of around €450-500 ($745).
On the subject of Sony Ericsson, Eldar obviously has access to an XPERIA X10 and a recent firmware update, as he says with the latest software it's comparable to the Motorola DROID when it comes to speed.  That's as you'd expect from the 1GHz Snapdragon processor, certainly.
[via Engadget]