Sony Ericsson Kurara leaks again: 8.1MP S60 AMOLED smartphone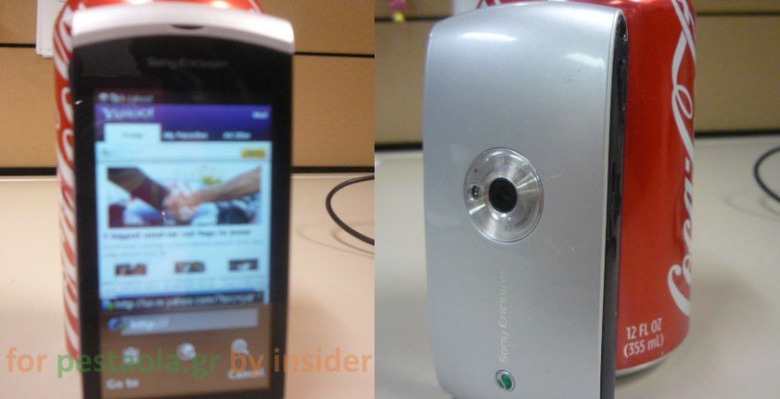 The floodgates are open and Sony Ericsson's Kurara is spilling through them.  Having been spotted in the wild yesterday, the touchscreen Satio sibling has made a second appearance getting up close and personal with a carbonated beverage.  No more hardware specs to share – though the HD logo on the back is missing on this particular unit – so we're left with the expectation of a 3.5-inch AMOLED touchscreen, Symbian S60 OS and 8.1-megapixel autofocus camera.
As we pondered yesterday, it's unclear whether the Kurara will have the same Timescape and Mediascape apps that Sony Ericsson launched on the XPERIA X10.  While the X10 is an Android handset and the Kurara a Symbian one, the company has made sure their new user experience is platform agnostic.
Unfortunately the only shot of the Kurara turned on is showing the browser, so we'll have to wait a little longer to find out either way.  We're expecting the Kurara to arrive in the first half of 2010 – a wide launch window if ever there was one – though if we were asked to put bets on the matter we'd wager a Mobile World Congress debut next February.
[via Unwired View]