Sony Ericsson Kurara HD-capable S60 smartphone leaks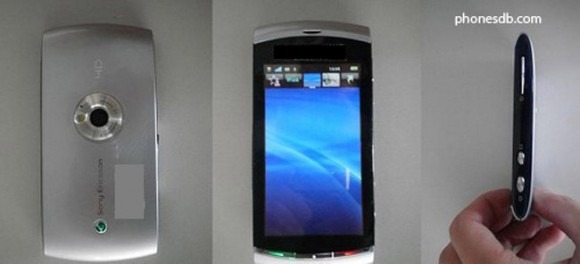 With the XPERIA X10 splayed open for all to see, attention turns to other leaky Sony Ericsson devices and in particular the Kurara.  Tipped to be the more basic sibling to the current flagship SE Satio, the Kurara is believed to have a 3.5-inch AMOLED touchscreen, 8.1-megapixel autofocus camera and run Symbian S60.
That camera is also capable of recording HD-quality video, which we're assuming means 720p footage.  In cross section the Kurara resembles a Sony CyberShot camera, indeed.  Known specifications are scant, though it's apparently been confirmed that there's no USB connector (which likely means yet another appearance of Sony Ericsson's proprietary port).
What we also don't know is whether Sony Ericsson's new Timescape and Mediascape social-networking and entertainment systems – as debuted on the XPERIA X10 – will cross over to the Kurara.  The company told us earlier this week that their new user-experience was platform agnostic, and would run on both Android and Symbian handsets; however they also confirmed that there would be no retroactive updates and as such the Satio would not see the new apps.  However, with the SE Kurara likely to make its official debut at Mobile World Congress in February 2010, we're keeping our fingers crossed that it will get what the Satio has missed out on.
Sony Ericsson Timescape and Mediascape demo (on pre-production hardware):
[vms 85b952b62c14a3a175a6]
[via USEB]