Sony Ericsson Dates XPERIA X10 Gingebread Update, Teases With Video Demo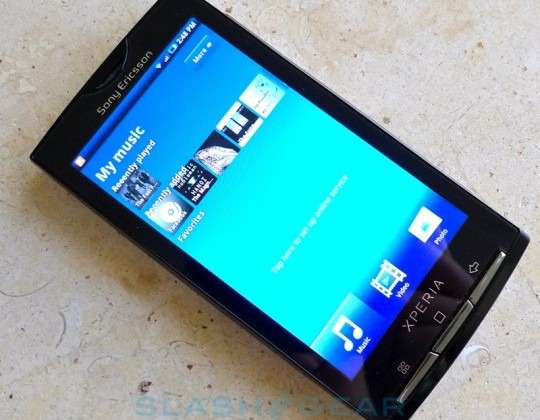 Sony Ericsson has confirmed that the Android 2.3 Gingerbread update for the XPERIA X10 is scheduled to arrive in early August, though not everybody with the handset will get the new ROM. Those with generic trade models – i.e. sold unlocked and SIM-free – will get the update first (you can see Sony Ericsson's demo of Gingerbread on the X10 after the cut), but only select operator-supplied X10 variants will get it after that.
As for what the update will include, there'll be the same Facebook Inside XPERIA social networking integration as in the company's recent devices, along with WiFi- and USB-tethering, SD card storage for apps, the customizable horizontal app tray and the media experience widgets. The desktop will be carried over from the Arc, though the camera UI will be the same as on the Eclair ROM for the X10, after user requests.
However, DLNA support won't be present, due to testing issues, though Sony Ericsson does point out that third-party clients are available to download. Unfortunately, the limited RAM in the XPERIA X10 mini, X10 mini pro and X8 means those three devices won't get Gingerbread, at least not officially.
[via Android Community]