Sony Ericsson confirm no Froyo for XPERIA X10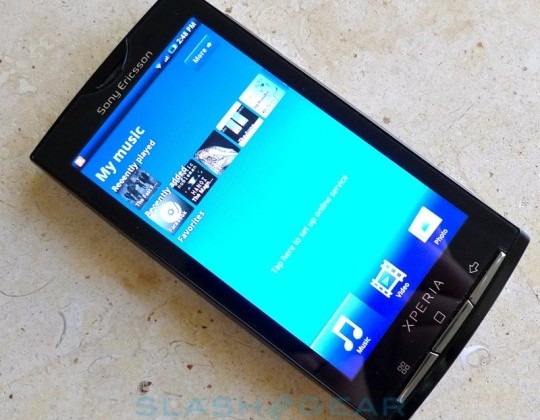 Bad news for XPERIA X10 owners; Sony Ericsson has confirmed that the Android smartphone won't be seeing any further core OS updates beyond Android 2.1 Eclair. That means no Froyo or Gingerbread, though Sony Ericsson is promising to deliver more minor software updates, such as multitouch in Q1 2011.
The decision also applies to the XPERIA X10 mini and the X10 mini pro, meaning they too will be stuck with Android 2.1. Sony Ericsson says it's an issue that won't affect future Android devices, such as the XPERIA Arc, because they've uncoupled the Timescape and Mediascape modifications from the underlying OS, and that faster upgrades are a priority for 2011.
Update: Sony Ericsson has given us the following statement:
"We believe that the current Xperia range on Android 2.1 coupled with Sony Ericsson's proprietary upgrades and unique hardware delivers a user experience that is on par with, and in many cases better than, a vanilla installation of Android 2.2.

We're planning another upgrade to bring new features (such as for example multi-touch for Xperia X10) to the current family of Xperia™ smartphones in Q1 2011.

Our priority right now is to keep enhancing the user experience of the existing products through coming updates and to deliver a fantastic range of smartphones in 2011 that are all on the latest possible version of Android – that is a target we are determined to hit."