Sony Ericsson Android MID leaks; due this fall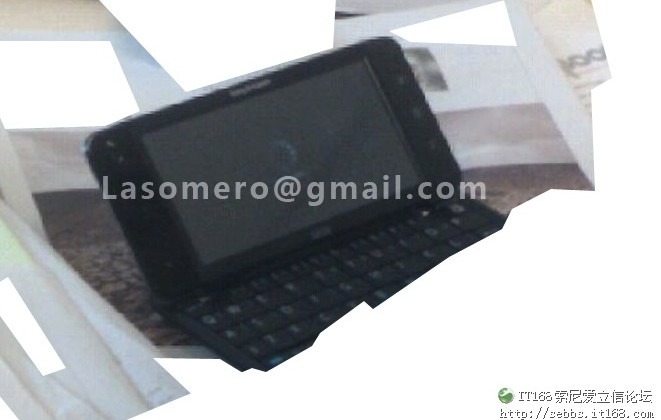 New information tips Sony Ericsson as readying an Android 2.1 based MID set to take on the Dell Streak, with the as-yet unnamed handheld being spotted in the Chinese IT168 forums.  According to Engadget's sources, the device has a 5.5-inch touchscreen to go with its full QWERTY keyboard and runs Android with no customizations.
That latter fact could have meant that Sony Ericsson were paving the way to speedy OS updates, but in fact we're told they don't actually have any internal plans for Android 2.2 Froyo.  Of course, that could all change by the time the MID launches – expected to take place this coming fall – with Sony Ericsson apparently still working on low-level drivers right now.
Interestingly the display looks to slide up and then tilt, similar to HTC phones we've seen before but not one from Sony Ericsson.  All other specifications are unknown, leaving us only guessing at chipsets, though Qualcomm's Snapdragon seems a high possibility.
[via Android Community]