Sony Ericsson Xperia ray Hands-on and Unboxing [Video]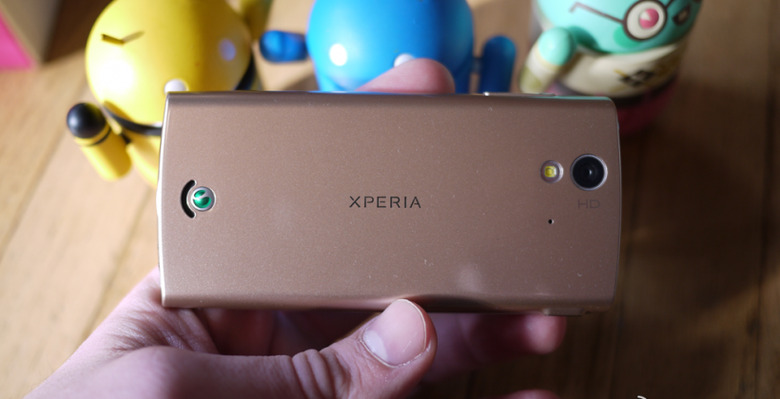 One of the tiniest smartphones in the world has just landed upon the SlashGear review bench, and Sony Ericsson has the spotlight here with the Xperia ray. This device has a single-core 1GHz Snapdragon chip, a 3.3-inch display at 480 x 854 pixel resolution, and an 8 megapixel camera on the back. What more could you want from a phone that you could easily mistake for a garage door opener for its size? Take one look at this little guy and you'll find that you're messing with no cheap customer, this is the new generation of Sony Ericsson devices, and they don't appear to be messing around.
Inside you'll find that Sony Ericsson calls their Timescape user interface as well as a unique collection of apps you wont find comparable to any other device your humble narrator has recently come across. One would think that such a unique looking device would be running something rather odd, and at this size, something more like a feature phone OS, but look, that's Android alright, and it's looking pretty darn good if I do say so myself. The single home button has a light-up rim for notifications, a long-press will give you a screenshot, and the blue tinge to the whole system makes for a rather, again, unique look at Android.
[vms 35b3ead06728d6f073c6]
Sony Ericsson Xperia ray hands-on and unboxing
This device has a sort of wine-colored back casing that covers the battery, the AT&T SIM card, and a microSD card slot that comes with a 4GB card right out of the box. This is Sony Ericsson's answer to a market that, with the onset of the smartphone, may well have otherwise disappeared: the tiny phone. We'll be concentrating on seeing how well this device performs in the field over the next few days – meanwhile let me know in the comments what you'd like to know about the device – ask away and I'll do my best to answer in the full review!
Meanwhile check out the hands-on video and the photos above and below and see how tiny this little machine really is!