Sony Ericsson XPERIA Neo Review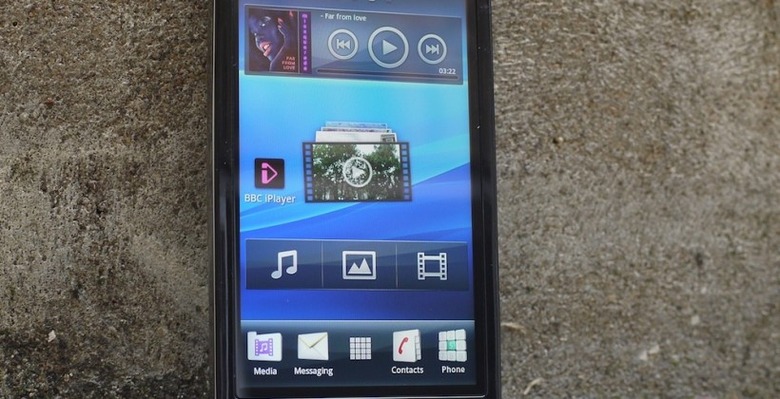 The Sony Ericsson XPERIA Neo arrives with something of a personality problem. Where the XPERIA Play was resolute in its gaming ambitions, and the XPERIA Arc promised to put Sony's living room prowess into a pocket-friendly package, the Neo takes on the competitive mid-tier mainstream segment, Android for the every-man. With luminaries like HTC's Desire S keeping the masses connected, can the Neo carve its own niche? Check out the full SlashGear review after the cut.
Hardware
There's a sense of deja-vu when you look at the Neo. Outwardly, it follows in the footsteps of the Sony Ericsson Vivaz, the Symbian-based handset from early 2010. Inside, though, it's more like the XPERIA Arc, running Android 2.3.3 on a 1GHz single-core Qualcomm MSM8255 chipset paired with 512MB of RAM and 1GB of ROM. Like the Arc it's plasticky and lightweight, measuring in at 116 x 57 x 13 mm and 126g. The curved body bows out like a swollen battery, rather than concave like the Arc, and there's lashings of fake chrome and a wafer-thin battery cover that pulls off with worrying clicks, creaks and pops.
Up front is a 3.7-inch 854 x 480 "Reality Display" with Sony Ericsson's Mobile BRAVIA Engine branding. It's obviously smaller than the 4.2-inch Arc, though it runs at the same resolution, but more disappointing is the color reproduction. We'd been impressed by the Arc's panel – squeezing solid visuals out of a "regular" LCD TFT – but the Neo is only average and is easily put in the shade by a Super AMOLED such as on last year's Samsung Galaxy S. The Mobile BRAVIA Engine – which can be turned off in the settings – promises to tweak graphics to look better on the Neo, but it's harder to see the difference than on the Arc.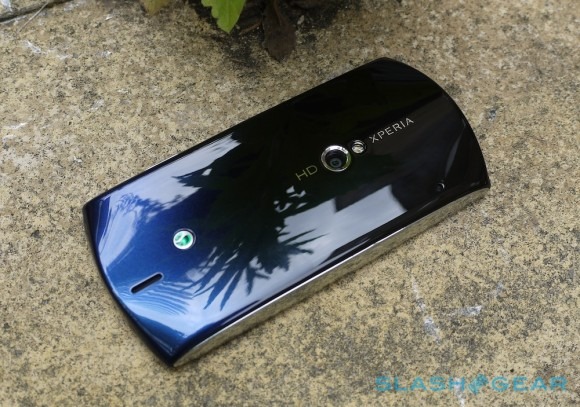 Connectivity includes UMTS/HSPA, quadband GSM/EDGE, WiFi b/g/n and Bluetooth, along with a 3.5mm headphone socket, microUSB and microHDMI output. We're pleased to see a dedicated microHDMI rather than Sony Ericsson using MHL to double up on the USB port (which requires an adapter, as on the HTC Sensation and Samsung Galaxy S II), but we're less enamored of the fiddly flappy ports that cover both of them. Also built in is ANT+ wireless, for connecting to pedometers and other kit, though we lacked any such gadgets to try it; sadly missing is NFC.
Above the screen is a VGA-resolution camera for video calls, while on the back is an 8.1-megapixel camera with a single LED flash and 720p HD video recording. As with the Arc, Sony Ericsson has thrown plenty of photography talents at the Neo, using an f/2.4 aperture for better low-light performance, adding digital image stabilization, smile detection, face recognition and continuous auto-focus during video recording.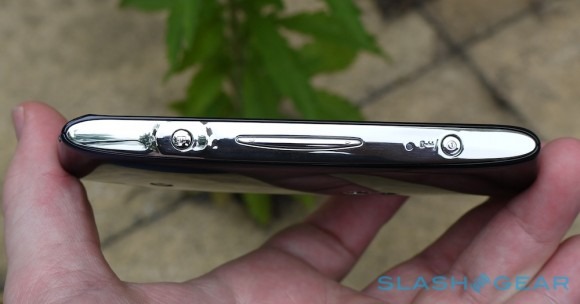 Under the display there are three buttons for back, home and menu, while a dedicated camera shortcut, volume rocker – placed somewhat awkwardly halfway down the phone – and a decidedly wobbly and fragile-feeling power/lock button are on the right edge. Three colors are offered, either metallic blue, silver or red.
Software and Performance
The XPERIA Neo's customized Android 2.3.3 build has moved on a little from what we saw preloaded on the Arc, with the main addition being Facebook Inside XPERIA social networking integration. Arc owners have since been able to download the updated version, though, so there's no real software advantage around the newer phone.
We like Sony Ericsson's color scheme, full of blues and silvers, and there's unsurprisingly no real performance difference between the Neo and the Arc. Menus move slickly and there's only minimal delay when apps open, though we did notice a difference in perkiness when moving from dual-core handsets like the Sensation to the single-core Neo.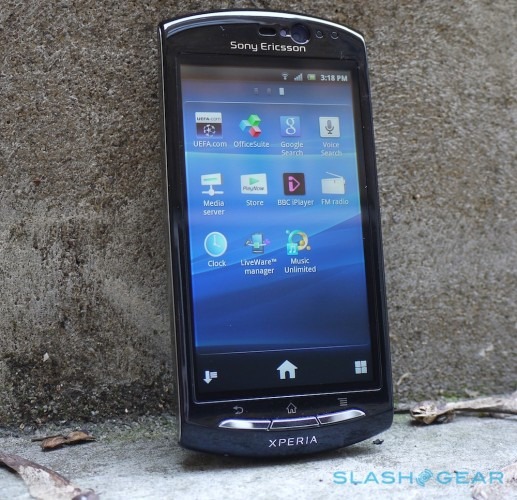 The Timescape social network widget now gains support from Sony Ericsson's Facebook Inside XPERIA integration, the company's rival approach to the dedicated Facebook button on some recent HTC handsets. At various points through the OS you can find a Facebook "Like" button, so if you want to share your love of the track you're currently listening to you can hit the button and have it – along with artist details – posted to your Facebook wall. Similarly, photos and video can be easily uploaded to Facebook galleries, and content already online gets added as separate albums in the Neo's gallery. Photos can be automatically tagged on-device and that information sync'd with Facebook too.
Like in HTC Sense, the Neo pulls down Facebook friends and integrates them into its contacts list; it also grabs recent photos and status updates. Calendars, too, are synchronized, which is useful for remembering friends' birthdays. Some of it is more useful than other parts, however. Given we've side-loaded all the music being played by the Neo's media app ourselves, it's pretty much a given that we'd like it – do you hit "Like" on every track? More useful would be integration with third-party streaming services like Spotify, but there's no way to "Like" tracks you're listening to through them.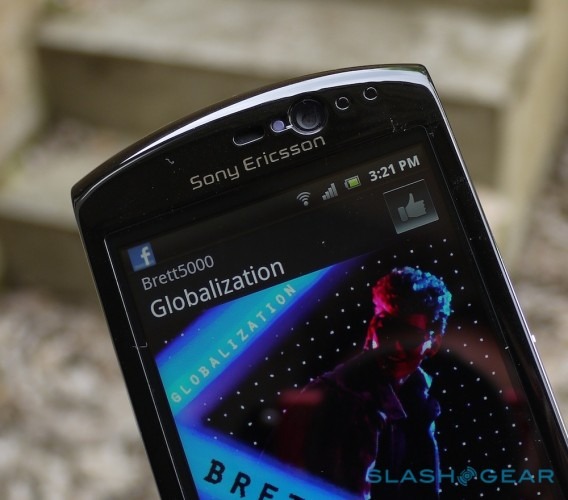 It's a shame, because the other half of Sony Ericsson's music system, Media Discovery – which uses the tracks your friends have shared through Facebook to build up a list of suggested music it thinks you might like – works well, and integration with an all-you-can-eat streaming service would be a ideal. Currently the appropriate app opens automatically, but you have to jump back to Media Discovery to find the next track.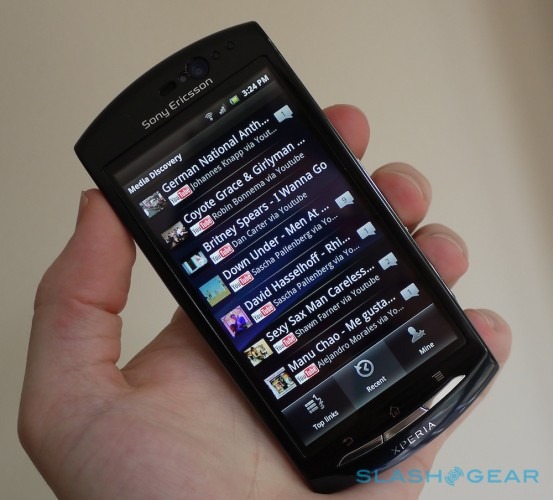 Camera
Although it lacked 1080p Full HD, we were nonetheless impressed with the XPERIA Arc's photography skills. With the same Exmor R sensor, the Neo follows in its footsteps, with the heavily modified camera app offering a multitude of tricks, tweaks and settings.
There's touch-to-focus and both image and video stabilization, smile and face detection (the latter used for automatically figuring AF as well as optionally shooting off frames when a certain number of faces are counted), red-eye reduction and geotagging. Thankfully, the underlying photo abilities are strong on their own, too. Our only real criticism is a tendency to overplay the colors, leading to overly-saturated stills and video that can look somewhat unreal in comparison to the more muted tones of rival phone cameras.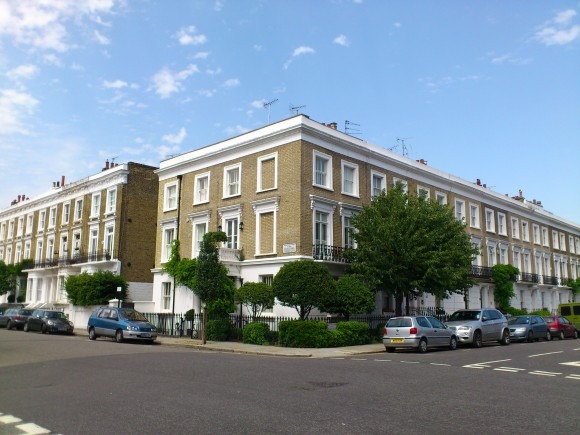 Low-light performance, despite the f/2.4 aperture, is as murky as you'd predict, though the single LED does do its best with a short range. Video, meanwhile, is recorded at up to 720p HD resolution at 30fps, and shows the same over-ambitious colors. It can be easily shared either via Facebook or YouTube, or played back via the HDMI output.
Phone and Battery
In-call performance was solid, and we have few complaints with the XPERIA Neo's audio. A little crackling could be heard at the upper end of the volume register, however, and we weren't too impressed with the speakerphone, which was loud but hissy. Still, it's respectable overall.
Sony Ericsson quote up to 7hrs talktime or up to 430hrs standby from a full charge of the standard 1,500mAh battery. In practice, we managed a solid day of use with a mixture of push-Gmail, photography, browsing and GPS active. As with most modern smartphones, it's a charge-nightly situation.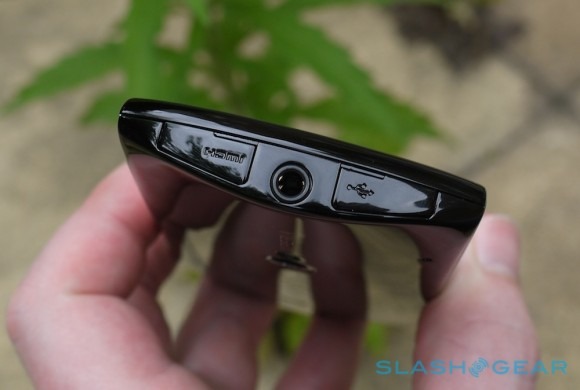 Wrap-Up
The Sony Ericsson XPERIA Neo does most of what you'd expect from a recent Android device; the only problem is, the XPERIA Arc has already got there first, several months ahead. The Neo is fatter than the Arc but has a smaller, less impressive display, and with the recent software update the Facebook integration can also be found on the older device. Meanwhile, the HTC Desire S offers the same display size as the XPERIA Neo but in a sturdier metal chassis, though the camera does fall short of that on the Sony Ericsson.
The mainstream phone market is more competitive than ever, and the Neo faces competition not just from its spec-for-spec rivals but from high-end devices with aggressive subsidies. The key strength is the camera, though whether that would be enough to persuade potential buyers remains to be seen. We can't help but look at the more attractive Arc and think that would make more sense for most in the market for a new smartphone.