Sony Ericsson XPERIA mini pro Review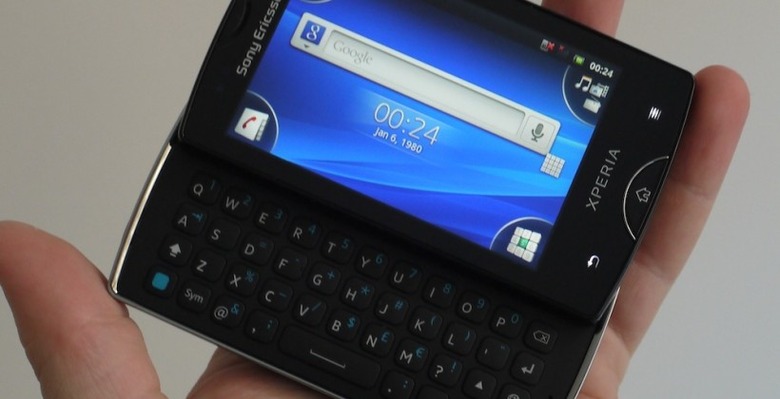 Take a cursory glance at the smartphone market and you'd be forgiven for assuming bigger always means better. Android smartphones are already available with vast screens, rumors suggest the iPhone 5 will introduce a larger display, and Windows Phone has just seen its first uber-panel with the 4.7-inch HTC Titan. Not everyone wants to fill their pocket with handset, however, and for them the Sony Ericsson XPERIA mini pro could tick more than a few boxes. Compact and yet still offering a full physical keyboard, Sony Ericsson's dinky device reckons it offers the best of both worlds, but can it live up to the billing? Check out the full SlashGear review after the cut.
Hardware
The XPERIA mini pro follows in the footsteps of the original X10 mini pro, but with some much-needed improvements. The first-gen model had a low-res screen, sluggish processor and outdated version of Android; the XPERIA mini pro boosts the 3-inch display to 320 x 480 and the CPU to a 1GHz single-core paired with Adreno 205 graphics and 512MB of RAM, running Android 2.3.3 Gingerbread with Sony Ericsson's various customizations on top.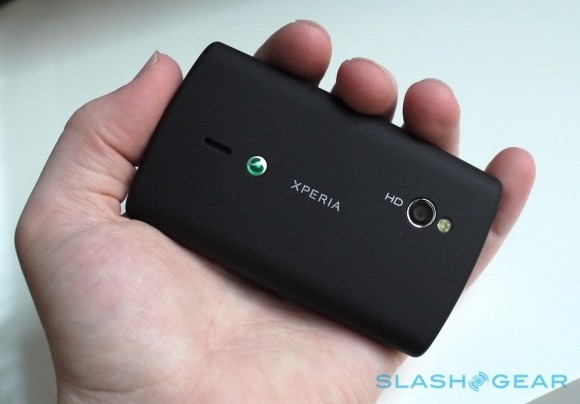 It's still small, then – 92 x 53 x 18 mm in fact, and 136g – but there's less compromise to be made to achieve that. The physical design is, like other Sony Ericsson handsets we've seen lately, on the plasticky side, with plenty of gloss-finish and some faux-chrome edging. It's not a thin phone, either, and the narrow width and short length emphasize that. Up front there's an easily-thumbed home button, flanked by touch-sensitive "back" and "menu" keys, while a nudge pushes the display aside and reveals the four row QWERTY.
Sony Ericsson has managed to fit a decent width spacebar, dedicated arrow keys and even a browser shortcut into the small amount of space. The keys themselves are clicky and have good travel, and provide a surprisingly good typing experience. We occasionally struggled with the top row – which doubles as numbers and letters – when trying to use the pads of our thumbs, bumping against the edge of the screen section, but switching to using our fingernails bypassed that frustration.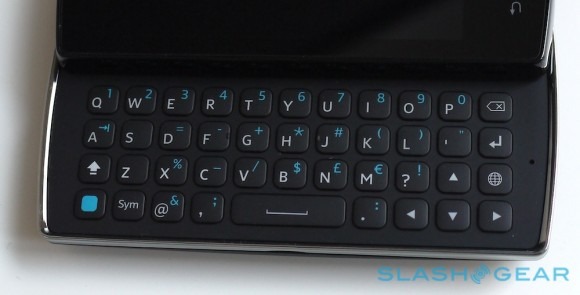 Otherwise there's the volume rocker and a dedicated camera shortcut on the right hand side, a power/lock button, covered microUSB port and 3.5mm headphones jack on the top edge, and a 5-megapixel camera with autofocus, an LED flash and 720p HD video recording on the back. You get a front-facing VGA camera for video calls too. Under the soft-touch battery cover is a 1,200 mAh pack, a welcome step up from the 930 mAh pack in the X10 mini pro, and a microSD card slot to augment the underwhelming 320MB of internal storage. Connectivity includes HSDPA, WiFi b/g/n and Bluetooth 2.1+EDR.
Sony's Mobile BRAVIA Engine makes an appearance again, powering the XPERIA mini pro's LCD screen, and while we've seen inkier blacks and better colors on Super AMOLED, the 3-inch display is still surprisingly good. Bright, and with a responsive touchscreen, it works well with Sony Ericsson's UI customizations – more on which in the next section – and helps offset any size anxiety.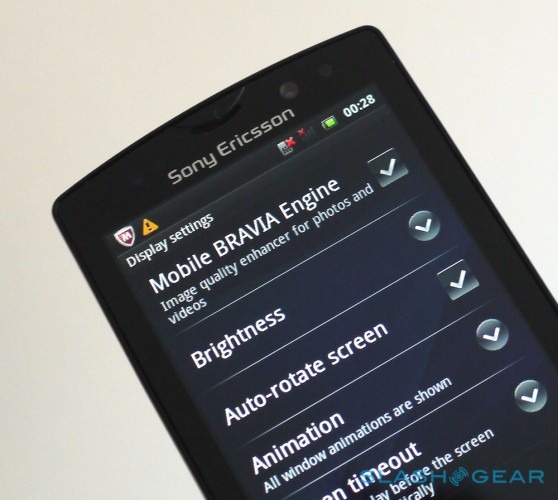 Software and Performance
The original X10 mini pro launched with Android 1.6, another relic of Sony Ericsson's "dark days" of smartphones. Happily the new mini pro comes running the latest software out of the box, and paired with the 1GHz processor it's an altogether smoother, more satisfying experience. Apps no longer stutter into life or freeze when you're trying to do mundane things like open menus.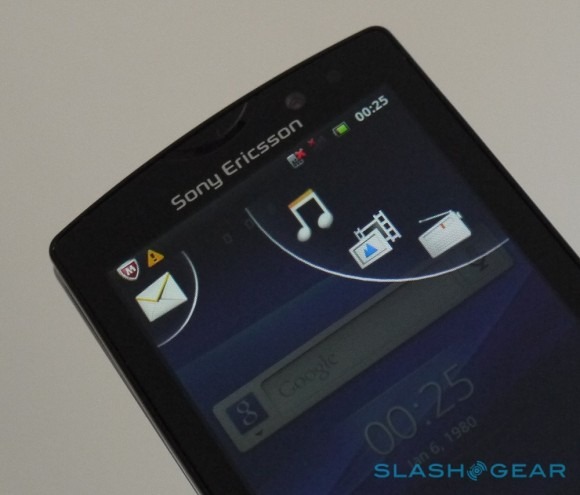 Sony Ericsson has also rethought its customizations. As on the XPERIA Arc, the Timescape and Mediascape systems for social networking and multimedia have been diluted so as not to overwhelm either the overall experience or the system itself. You still get the four "launcher" corners on the homescreen, three of which hold up to four shortcuts each and the last opening the phone keypad, but the Facebook Inside XPERIA integration has been added too.
As we saw on the XPERIA Arc, this new focus on the popular social networking site adds "Like" buttons and sharing tools through many of the apps. It's now possible to immediately share which song you're listening to via the XPERIA mini pro's music app, a link from the browser, or just general status updates, simply by tapping within each program. Meanwhile the phone pulls in Facebook calendar entries and sync's your local and online contact lists. Some parts make more sense than others – we appreciated the calendar support but still think that, if we've taken the time to load music onto the phone, it's pretty obvious that we "Like" it all – but it all works as promised. The music finder app, which pulls in tracks based on those your friends have recently commented on, can be useful to get up to speed on what's currently popular.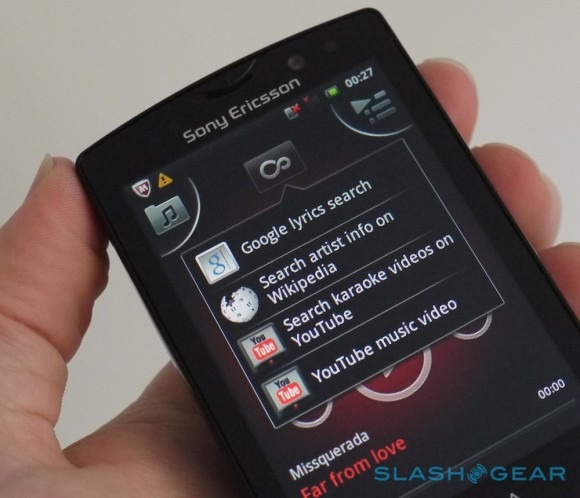 It's messaging that makes the most sense, however, and invariably we reached for the physical keyboard since the on-screen 'board – which defaults to a T9-style layout, but can be changed to full-QWERTY – is tiny and frustrating. If you're a frequent texter or make regular use of IM services like Facebook Chat, then the mini pro is a surprisingly solid option. On the flip-side, web browsing can be moderately painful since there's a lot of zooming and panning involved to work around the compact display.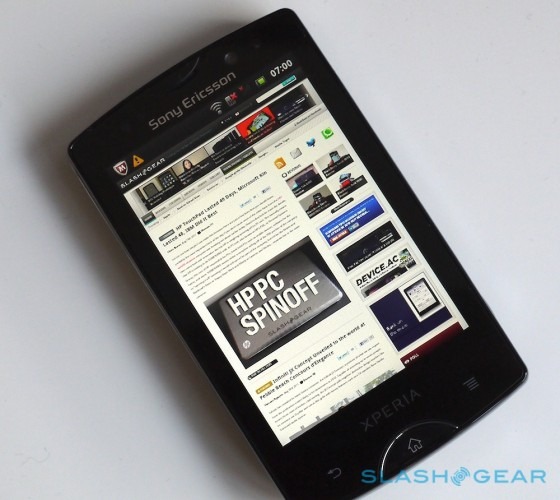 Camera
Recent Sony Ericsson phones have shown a tendency to over-saturate colors in the name of making them "punchy" and the XPERIA mini pro, while not carrying the EXMOR R branding, follows suit. On a sunny day it makes for a bright and vivid picture, almost akin to HDR, but we still wish we had more manual control over things. Still, you get touch-focus and various camera-led tech like face detection and red-eye reduction.
The end results can be fuzzy, too, and low-light performance – despite the LED flash – is on the murky side. Sufficient for the occasional snap, certainly, but not something to replace your point-and-shoot camera. Because of the small screen size, too, sometimes it's tricky to catch blur when it happens before you transfer photos off the phone.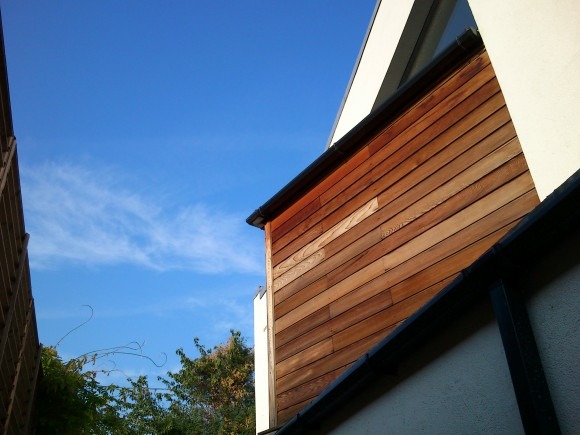 Video, meanwhile, is captured at up to 720p HD resolution. Again, colors can tend to the unnatural and there's more blur around edges than we'd expect from HD. Lighting changes aren't handled too well, with bright scenes tending to over-saturate and dark scenes quickly descending into muddiness.
Phone and Battery
The compact size of the XPERIA mini pro caused us a couple of headaches during calls: at times we needed to move the phone closer to our mouth in order to be heard, but then found we couldn't hear the caller well because the earpiece was too low. Still, wireless performance was fair, and you can always use a Bluetooth headset if you'd prefer.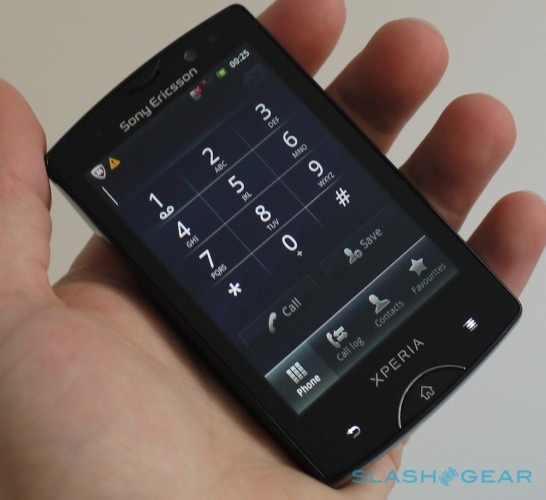 Battery life is quoted at up to 340 hours of standby or up to 5hrs 40 minutes of talktime, depending on whether you're on 3G or GSM networks. In practice, with a couple of calls and average use – including a little video playback, some browsing, a fair bit of email and messaging and a mixture of WiFi and 3G data – we got through the day. Make more calls, however, and things were less impressive, the compact battery pack demanding a top-up in the late afternoon.
Wrap-Up
The Sony Ericsson XPERIA mini pro is definitely a niche phone. While the rest of the market is targeting bigger screens for multimedia and browsing addicts, manufacturers doing their level best to offer larger displays on their cheaper devices, the mini pro sticks resolutely to its pocketable premise. That demands a few compromises – battery life, camera and browsing experience being the most obvious – but has its advantages as well.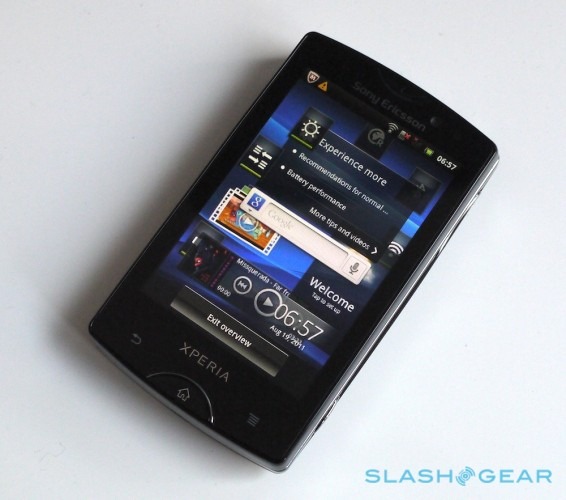 If messaging is your primary distraction, whether IM, SMS, MMS or email, the XPERIA mini pro is a surprisingly good option. Smaller than many feature-phones, yet offering the multitasking and app options of a smartphone OS, plus a very usable physical keyboard, it addresses most of the complaints of its predecessor yet still keeps what made that device initially appealing. Not for everyone, then, but if you're on IM from AM to PM then this Sony Ericsson is worth considering.