Sony Dash preorders start: April 15th release [Video]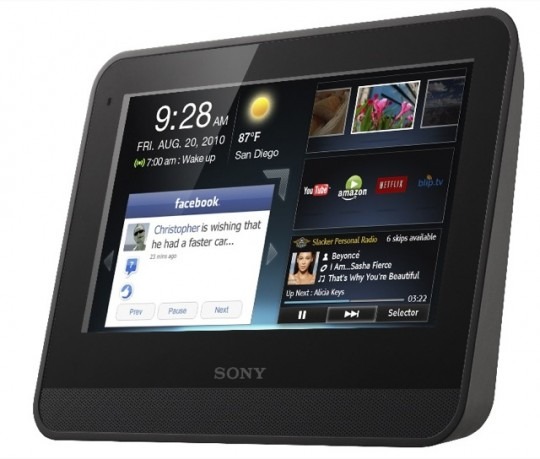 Sony's Dash was a surprise announcement at CES 2010 back in January, and the fattened-up Chumby has now gone up for preorder at the company's online store.  $199.99 gets you – on April 15th – a 7-inch WVGA touchscreen, WiFi and a USB 2.0 port, along with compatibility with all of Chumby's widgets.  That means things like Netflix and YouTube, along with Facebook and media playback.
In fact there are over 1,500 applications currently available to download, and the Dash will come with several examples pre-loaded; punching in your ZIP code will automatically set it up with time and date, together with local internet radio stations and other details.  The one big drawback to home tablet domination is the absence of a battery, with the Dash needing to be plugged into the mains at all times.  Given that for around the same price you'll be able to get an Archos 7 Home Tablet, which has the same screen size but enough battery life for 7hrs of video playback, the Sony looks less of a good deal.
[via Gadgetell]