Sony has refreshed its Cyber-shot camera range, giving one of its flagship super-zooms a brain transplant, as well as offering some entry-level point-and-shoots for those still not willing to rely solely on their smartphones. The Cyber-shot HX400V replaces last year's HX300, combining a 20.4-megapixel CEMOS, 50x optical zoom, and new BIONZ X processor.
That chip replacement, Sony claims, makes the HX400V around three times faster than its predecessor. It has a 100-12800 ISO range and up to 10fps burst shooting, as well as optical image stabilization for its f/2.8-6.3 Carl Zeiss lens. Up to 1080p FUll HD video can be recorded, and there's WiFi, NFC – for easy pairing to Android smartphones and tablets running the PlayMemories app – and micro-HDMI.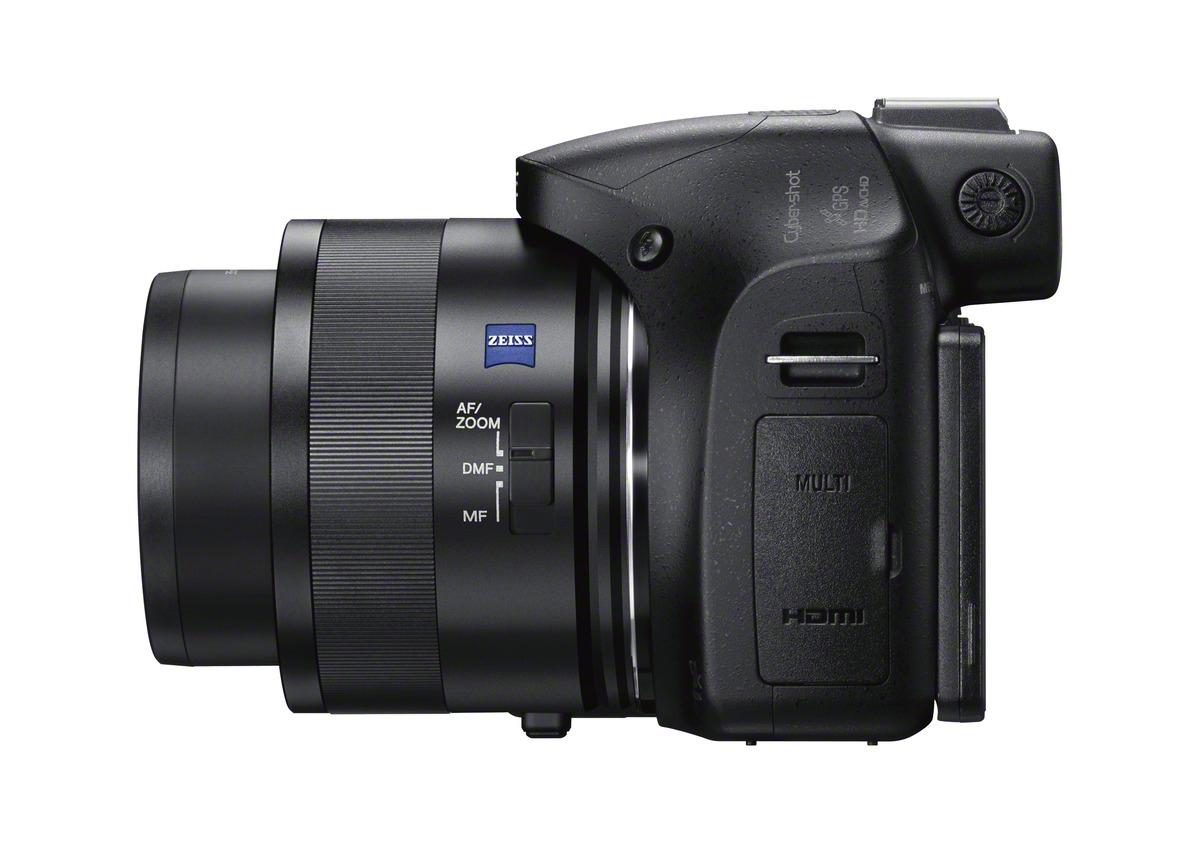 Sony also includes both a 3-inch LCD and a viewfinder, plus a pop-up flash, face-detection for up to eight faces, a sweep panorama mode, and a 100x maximum zoom with some added digital cleverness. The Sony Cyber-shot HX400V will go on sale at the beginning of March 2014 priced at $499.
Sony Cyber-shot HX400V:
As for the H300, that's already been on sale elsewhere in the world since late last year, but Sony is bringing it to the US this month. It has a 20.1-megapixel sensor and a 25mm wide-angle lens with 35x optical zoom.
Its 100-3200 ISO range and 0.8fps burst shooting isn't going to give your DSLR sleepless nights, and neither will its 720p HD video recording, but it does run off four AA batteries which means flexibility while you're on holiday. The Sony Cyber-shot H300 will go on sale in mid-February 2014, priced at $219.
Sony Cyber-shot H300:
Smartphones may have cut the point-and-shoot camera market considerably, but Sony says it's still seeing a fair amount of demand, particularly for those wanting the reassurance of a standalone shooter. The Cyber-shot WX350 aims for that niche, with an 18.2-megapixel sensor, 20x optical zoom, optical image stabilization, ISO 100-12800, and 10fps burst shooting, along with 1080p video recording.
However, Sony will be pushing its longevity most, with the WX350 rated to last for up to 470 shots on a single charge. That's probably not going to hold true if you make plentiful use of the WiFi and NFC, but we're still glad to see them included. It'll land at the beginning of March for $319.
Sony Cyber-shot WX350:
Cheapest of the new Cyber-shots today is the W800, a 20-megapixel camera with a 5x optical zoom and ISO 100-3200. It'll shoot 1fps in burst mode along with 720p HD video, and has a 2.7-inch LCD and in-camera Picture Effect tweaking. It's on sale from the start of April 2014, priced at $79.
Sony Cyber-shot W800: