Sony budget ultraportable notebook rumored for Q4 2008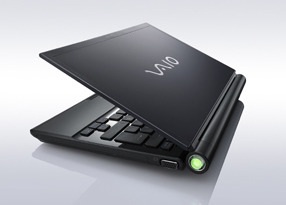 Despite being hinted as another company of the opinion that budget ultraportable notebooks are an unsustainable niche, Sony is currently the latest to be rumored to be working on a netbook of their own.  Conflicting reports are emerging from China; one, in the Chinese-language Economic Daily News, suggested that Foxconn Electronics (Hon Hai Precision Industry) was set to produce the Sony device.
However sources quoted as being "familiar with the situation" are claiming that Foxconn are only providing certain components for the Sony netbook, rather than constructing the full device itself.  It's predicted that the budget notebook will be released in Q4 2008.
Sony already has a successful ultraportable on its books, the VAIO TZ-series, but with prices for some models around $2k it could not be considered a budget contender.  Rumors back in June had suggested that Sony would be the first to pick up VIA's OpenBook reference design after a prototype on display at the WiMAX Expo listed the company as its manufacturer.  However there has been no further detail on the story.