Sony BRAVIA smart TV adds YouTube HD, Facebook, Twitter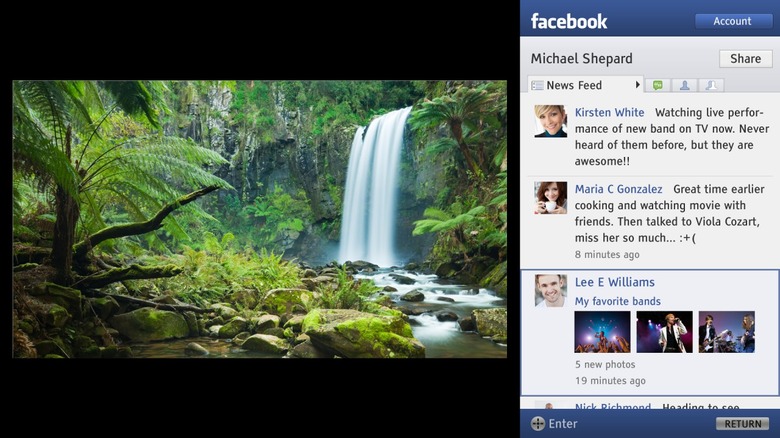 Sony has updated its smart TV range with new social networking integration, high-definition YouTube video support and remote control from VAIO or other computers. The new firmware for the 2011 BRAVIA line-up brings Facebook galleries, messages, status updates and links to the internet-connected HDTVs, while a new Twitter ticker scrolls updates across the bottom of the screen. Meanwhile, it's possible to share Track ID results – Sony's song identifying technology – on Twitter too.
YouTube has been available on BRAVIA smart TVs for some time now, but this new update boosts quality support to HD where available. Sony's existing image processing tech is also retained, further massaging footage.
Meanwhile, the company has released a version of its Remote Keyboard Lite app for non-Sony laptops, allowing them to be used to enter URLs in the Opera-based browser, search for streaming content and navigate through the menus. You'll need a Windows 7 computer, however, which means those with older laptops – or, indeed, Macs – are left out in the cold.
The new Sony BRAVIA 2011 firmware should be pushed out automatically to sets, as long as you've got it hooked up to an internet connection.