Sony BRAVIA RHT-G500 'Home Theater in a Stand'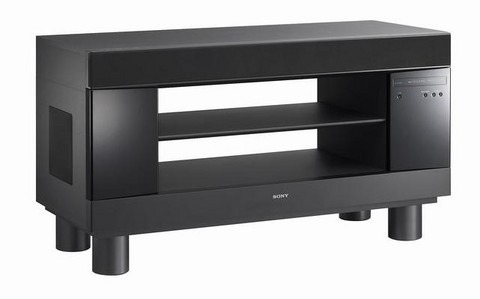 Sony has announced what it's calling a "home theater in a stand", the RHT-G500, which includes front stereo and center channel speakers, together with a subwoofer, designed to mimic full surround sound.  Suitable for BRAVIA TVs from 32 to 40-inches in size, the G500 has three HDMI sockets and a monitor output, together with the company's Digital Media Port for expansion.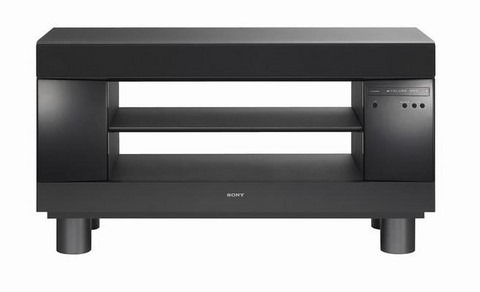 With the Digital Media Port, users will be able to plug in Sony's WiFi or Bluetooth adaptors and use the G500 as a streaming music center.  A display on the front of the stand shows source and volume information, while the BRAVIA Sync port means that the G500 can be controlled by your existing Sony remote (though it does come with its own remote too).
Personally I'd have liked to have seen a full soundbar included rather than the 3.1 setup and S-Force PRO Front Surround technology, but in the right room this could be an easy upgrade from your HDTV's internal speakers.  Sony are yet to announce pricing or availability details for the RHT-G500.