Sony announces three new AVCHD camcorders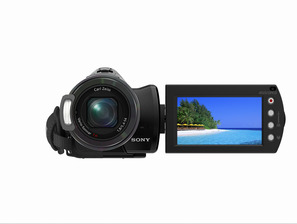 They feature 2.7-inch screens, Sony's ClearVid CMOS sensor which allows for better detail and clarity as well as Carl Zeiss Vario-Sonnar T optics for the best color saturation. They also utilize the new x.v.Color technology, so you can put that new Mitsubishi LCD TV to good use.
The first new model is the Handycam HDR-CX7 which claims the bragging rights of the world's smallest and lightest AVCHD high-definition camcorder. The overall weight with battery is only 15 ounces. You'll be able to record nearly 3 hours of full HD 1080 video when paired with one of their 8GB Memory Sticks. The CX7 will feature a 3.0MP senor and retail for around $1,200.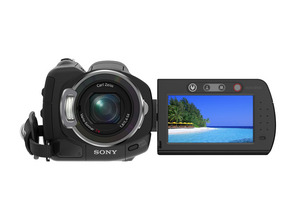 Next up is the HDR-SR7 AVCHD which features the same 3.0MP sensor as the CX7. This guy maynot be as small as the CX7, but you can record up to 22 hours of full HD 1080 on the built-in 60GB hard drive. The HDR-SR5 is similar to the SR7, only with a 40GB drive and a 2MP sensor. The SR7 will run you around $1,400 while the SR5 will only be $1,100.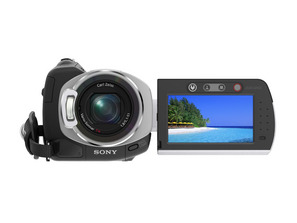 Look for these to make their debut sometime next month.
[via press release]