Mitsubishi shows announces 8 new LCDs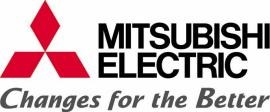 Mitsubishi unveiled eight new 1080p LCD TVs today. They each sport 3 HDMI 1.3 inputs and x.v.Color which offers 80% more color space than ATSC color space. Unfortunately, you won't find anything on the market that currently outputs in x.v.Color except for some newer camcorders. You'll also notice that the frames on these are smaller than most LCDs on the market measuring as little as an inch.
The new LCDs are broken down into 4 different lines: the 133 Series, 134 Series, 144 Series and the "Diamond 244 series.
The 133 series includes 40" ($2,700), 46" ($3,400) and 52" ($4,500) sizes. You'll get three HDMI and three component inputs as well as a USB port you can use to check out photos.
The 134 series has just one 40" ($2,900) model that includes the above features, PerfectTint technology and NetCommand which allows you to control your extra A/V equipment from your TV. You'll also get an extra HDMI input.
The 144 series sports two models, a 46" ($3,900) and a 52" ($5,100). In addition to the features shown in the 134 series, you get an extra component input and Smooth120Hz which is simply just support for a 120Hz refresh rate.
Finally the "Diamond" 244 series has a 46" ($4,500) and 52" ($5,700) model that sports all of the previously-named features as well as a CableCard slot, an RS-232 port and TV Guide Daily.
New flat-panel LCDs from Mitsubishi [via crave]