Sony announces bundled 4K Ultra HD Video Player with preloaded content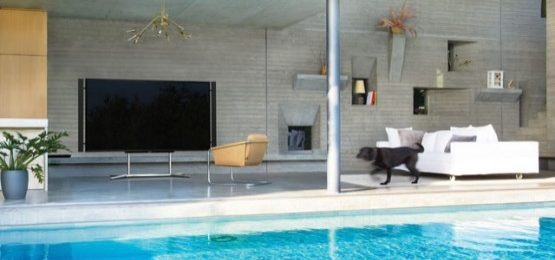 Back in August, we gave you a hands-on look at Sony's 84-inch 4K Bravia 84X900 TV, a massive slate of eye candy if ever there was such a thing. Then, in September, the unit became available for pre-order despite its lack of a definitive release date. Now Sony has announced the 4k Ultra HD Video Player, which comes loaded with some 4k content.
One common argument against 4k ultra-HD televisions is the lack of content to pair up with the super displays. While the TV can display 4k movies, for example, users won't get to enjoy that feature unless they have access to 4k content. To answer these bits of criticism, Sony is bundling the 4k Ultra HD Video Player with its XBR-84X900 4k TV.
The player has a hard drive, and is preloaded with 10 movies: The Amazing Spiderman, Total Recall, Bad Teacher, Salt, The Other Guys, Battle Los Angeles, The Karate Kid, That's My Boy, Taxi Driver, and The Bridge on the River Kwai. In addition to these films, there's some other 4k content tossed into the mix, which is said to include "shorts from cool contributors like Red Bull Media House and others."
While this is all fine and dandy, it's there's obviously still some big limitations when it comes to 4k content, leaving consumers mostly with a giant, expensive, super-high-definition TV and lackluster content. Sony has a response to this, though, saying that its "solution" will be updated on occasion with more content. The announcement also suggests that Sony plans to reveal 4k content solutions at CES this January, which we'll be covering.
[via Sony]