Sony Alpha A3000 ILCE-3000 E-Mount camera unveiled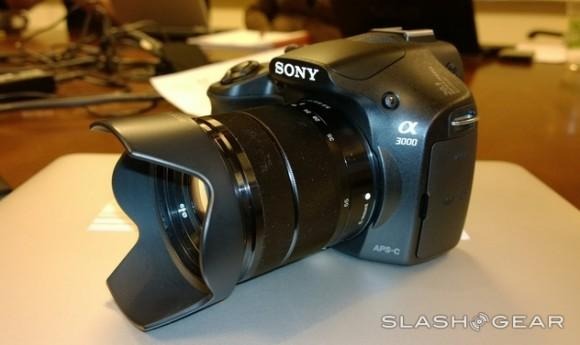 With the Sony Alpha 3000, Sony is targeting the entry-level user wishing to carry with them the power of a professional photographer. Sony is aiming to reach a balance between the "emotional needs and wants" of the user, needs and wants generally taken care of in both compact system cameras and a full-sized DSLR-style cameras – but not in a single package. For Sony, this means that the ILCE-3000 (aka A3000) must be light and relatively small yet still able to act and feel like a professional DSLR – in other words, it's part of a brand new camera category.
This device goes by the name ILCE-3000 and works with the Sony E-Mount lens family – it's both a digital SLR and an interchangeable lens camera, working with a high-powered EXMOR image sensor with a BIONZ image processor to do the heavy lifting. With 20+ megapixels of photo-taking greatness, this camera is ready to be a powerhouse for the common user.
This camera works with Sony's enhanced Live View experience. Sony suggests that the everyday live view auto-focus on most DSLRs is simply too slow, the A3000 works "just like" a point and shoot. This means that with an enhanced Live View experience, you've got a much quicker, nearer real-time view.
As for the physical viewfinder, you've also got a 100% bit of frame coverage – what you see is what you shoot.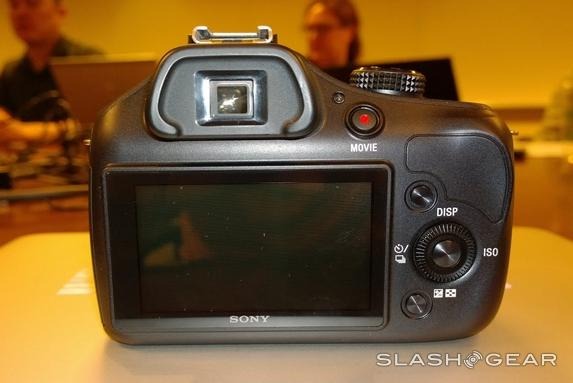 With the Sony Alpha 3000 the user is working with an Exmor APS HD CMOS sensor with approximately 20.1 effective megapixels. Under the hood you're working with the same BIONZ processor as one finds in the Sony A99 camera, this allowing high-powered image processing from front to back. This processor allows such features as picture effects – many of which can be seen in the digital viewfinder in preview mode – live, that is.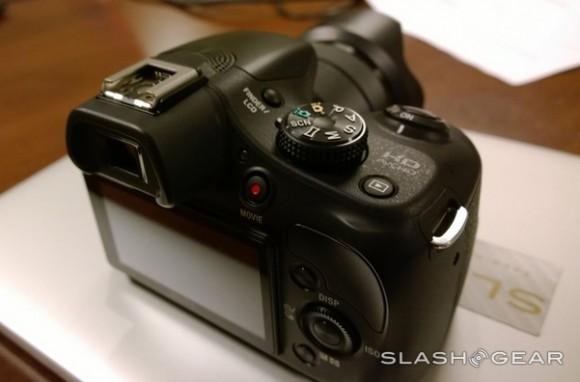 For still images you've got ISO 100-16000 sensitivity and for movies an ISO between 100-3200. Image stabilization is Lens-based (where applicable), with Optical SteadyShot.
You'll have a multi-interface accessory shoe to work with on this camera right out of the box, and a final size at 4 × 2-9/32 × 1-1/2 (101.6 x 58.1 x 38.3 mm) (W/H/D) excluding protrusions. Also inside the standard box you've got a 18-55mm SEL1855 kit lens, this camera appearing as you see it in early September for $399 USD. As a bit of a bonus, it's also been confirmed that you can work with Minolta/Konica Minolta Maxxum A-mount lenses with an optional LA-EA1/LA-EA2 adaptor in tow – use ALL the lenses.
NOTE: While we've had a bit of hands-on time with this camera, we'll be waiting until we've got enough time to do a full review to deliver a substantial account of what it's really like to use the device in the wild. Stay tuned!