Sony Action Cam HDR-AS30V pairs 16MP Exmor-R sensor with hardcore cage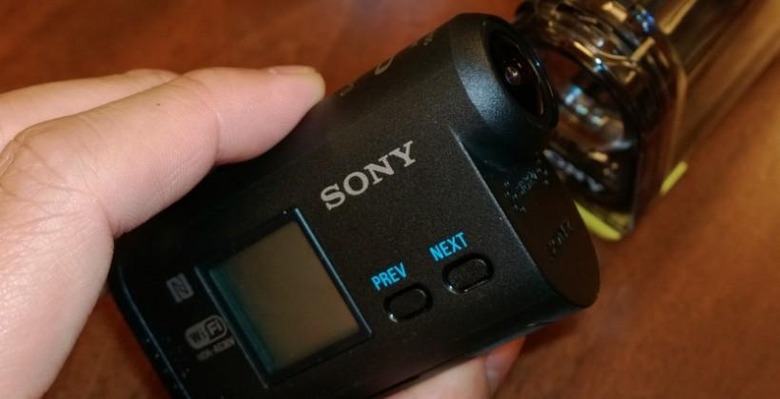 This point-of-view camera allows users to record GPS as they record video on-the-go. The theme of this product is "Prove Yourself", Sony suggesting that the addition of GPS to video is letting users to show – and prove – that they were rolling out in hardcore sports situations of all sorts. This camera is 25% smaller than Sony's previous solutions from Sony in the Action Cam universe, this paired with 16 megapixel Exmor-R sensor, CZ Lens, and a 170-degree viewing angle.
The Sony Action Cam HDR-AS30V works with 5 meters of waterproofing inside its weatherproofing housing. This housing allows the simple pressing of the action button inside, and allows for simple use of both 1080p video and still photos. Still photos are taken at 12-megapixels.
This camera works with SteadyShot technology, can connect to your devices with Wi-fi, and is part of the NFC instant-connect family – similar to that of the recently announced Sony NEX-5t. This device also works with a newly Live-View Remote from Sony – something you'll have to purchase separately – one that sits on your wrist like a watch and allows you to see what the camera sees remotely with a miniature Color LCD display.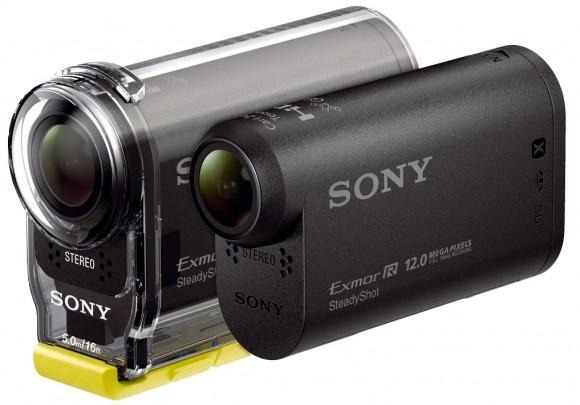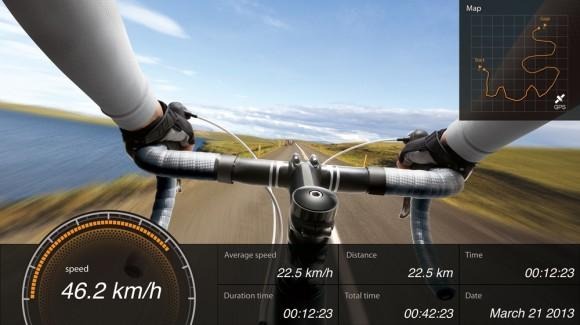 This Live-View Wi-Fi Remote will be available on its own for $149.99 at the same time as this new Action Cam and will be working with a collection of Sony devices. For the Action Cam, this Live View remote works to start and stop operation with a single button, providing a separate means of control in a package that's just as weatherproof as the Action Cam itself. That includes water-proofing up to 3 meters and a strap to hold tight to your arm.
This camera also works with PlayMemories, an app that's made to function with a variety of Sony cameras well past 2013. Tapping one's smartphone to the Sony Action Cam HDR-AS30V (with NFC) launches PlayMemories and allows remote control and a variety of editing abilities.