Sony 9.9mm ZX1 1080p LCD HDTV hits UK on Thursday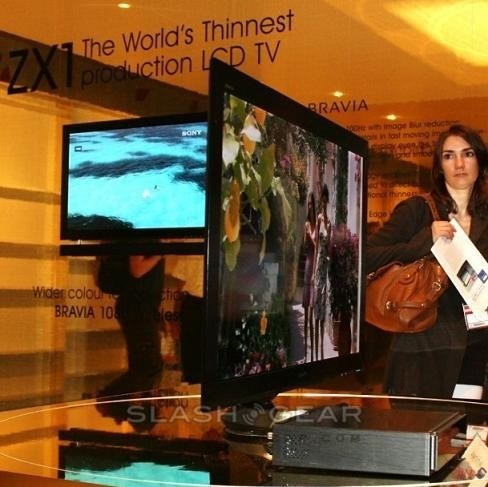 Sony's achingly slim ZX1 HDTV – which, at 9.9mm, is being called the world's thinnest production LCD TV – will go on sale in the UK from tomorrow.  The screen, which boasts full 1080p resolution, 3,000:1 contrast ratio and 100Hz refresh rate, will be available in three sizes – 42, 46 and 52-inches – and relies on side-mounted backlighting LEDs for its skinniness.
A separate adapter unit can communicate with the ZX1 via Sony's BRAVIA 1080 Wireless technology, giving a cable-free hook-up to three HDMI connections.  It also has a USB port which can be used to display still images from a memory stick, while Sony's XMB GUI – which resembles the interface found on the PS3 – also makes an appearance.  The ZX1 will reportedly start from £2,290 ($3,268).
Sony earlier announced that the 11-inch XEL-1 OLED TV will also go on sale in the UK this week.  It even manages to make the ZX1 look cheap: Sony will be charging £3,489 ($4,944) for the compact set.