Sony 75-inch HDTV brings Android TV and 4K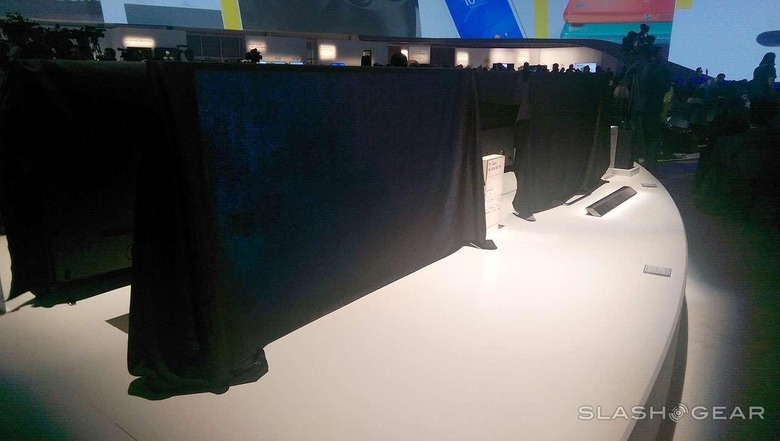 The XBR-75X940C 75-inch 4K smart TV from Sony has been revealed. This unit works with a new Sony 4K processor (the X1), works with High-Resolution Audio, and rolls with what Sony calls One-Flick Entertainment. This unit has an extremely slim-line bezel around its top, bottom, and sides, and sits on a chrome stand through its center. This is one of several Sony TV sets coming this week to CES 2015 – and it's not the only set they're releasing with Android TV inside.
Inside you'll find 4K X-Reality technology running with Sony's Triluminous display tech. You'll get an extremely colorful and sharp image with outstanding viewing angles (every angle we could get to, anyway), and smart TV action from top to bottom. Here's the back, also – look at all those ports!
NOTE: We'll have more images soon! We've got the info but not quite the visuals we need yet. Coming soon!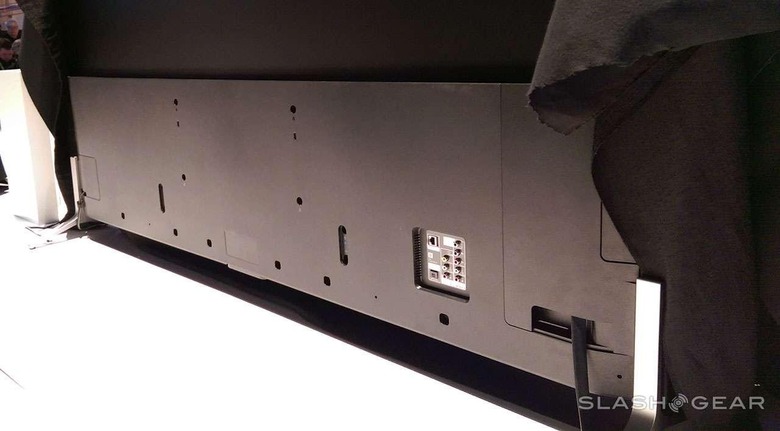 The Sony 4K Processor Z1 works with all 4K content, including TV broadcasts, Blu-Ray, DVD, and 4K internet video.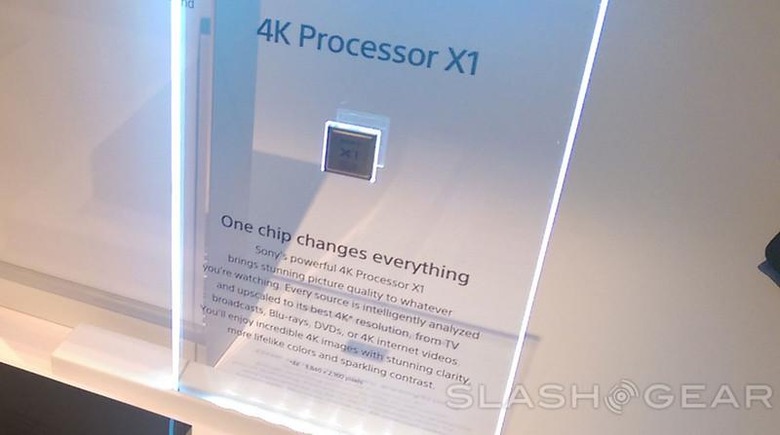 The Sony One-Flick Remote works with a "smartphone-like" touchpad, as well as a built-in microphone for Voice functionality. Voice commands, that is. You'll also be able to use it with IR-blaster (infra-red)-ready devices. This system also connects with NFC and will be released with device number RMF-TX100U.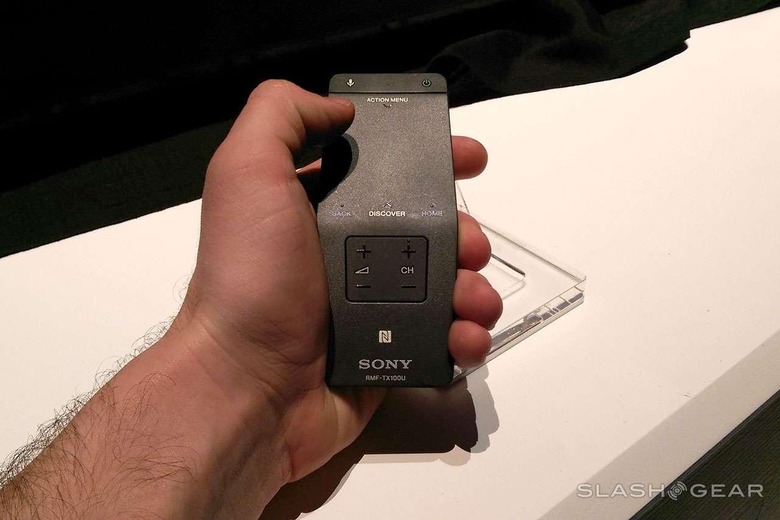 One-Flick Entertainment is Sony's term for the touchpad and its actions on their new remote. With BRAVIA UI, you'll be able to flick up your content bar and pull in your action menu, moving forward with internet video, TV, apps, and photos with Android TV.
At this time we do not have release or pricing information on this set. Stay tuned as we get updates from Sony on the official price points and release dates for the United States. Stay tuned for more CES 2015!