Sony 3D Bloggie Touch up for $250 pre-order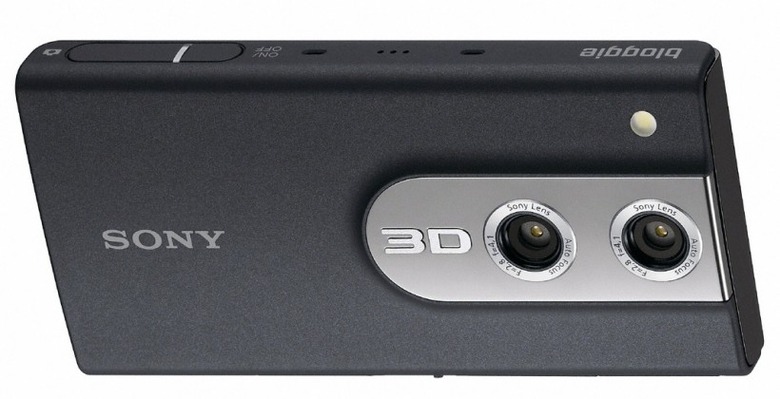 We may receive a commission on purchases made from links.
Sony's 3D pocket camcorder, the MHS-FS3 3D Bloggie Touch, has gone up for pre-order at Amazon. Priced at $249.99, the 3D Bloggie Touch packs a pair of lenses capable of recording 1080p HD video or 5-megapixel stills, while on the back is a glasses-free 3D 2.4-inch display for previewing footage.
Sony is promising up to 4hrs of video on the 8GB of internal storage, and there's a flip-out USB arm and an HDMI port for getting content off the camcorder. The 3D Bloggie also supports face detection and auto-macro in photography mode, along with image stabilization and an LED flashlight.
[via 3D-Display-Info]