Sonos SUB goes on sale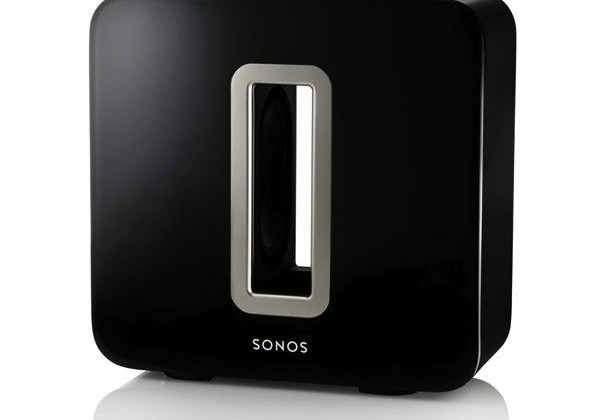 Sonos' wireless subwoofer, the Sonos SUB, has gone on sale today, offering to boost the bass in your multi-room system. Priced at $699 for the high-gloss black lacquer finish model available today – but with slightly cheaper versions in the pipeline – the SUB uses the same proprietary wireless system as Sonos' other kit, and features twin force-canceling speakers that the company says cut out shakes and rattles.
It's an entirely digital system, with no analog components to introduce hiss, and includes active equalization and automatic time alignment. Dual acoustic ports increase bass resonance and boost volume.
Inside the 402 x 158 x 380 mm box – which tips the scales at 16kg – there are two Class-D digital amps, while the cabinet itself uses a proprietary resin. In the pipeline is a black matte finish version, expected to go on sale in October priced at $599.
The Sonos SUB works with all of the company's amplified components (i.e. the CONNECT:AMP, ZonePlayer 120, ZonePlayer 100, PLAY:5 and PLAY:3) but not with the non-amplified Sonos CONNECT/ZP90/ZP80. You'll obviously need at least one from the former list to get started, and it's worth noting that SUB orders placed today aren't expected to ship until the end of this month.