Sonos pulls multiroom to the fore in v5.3 update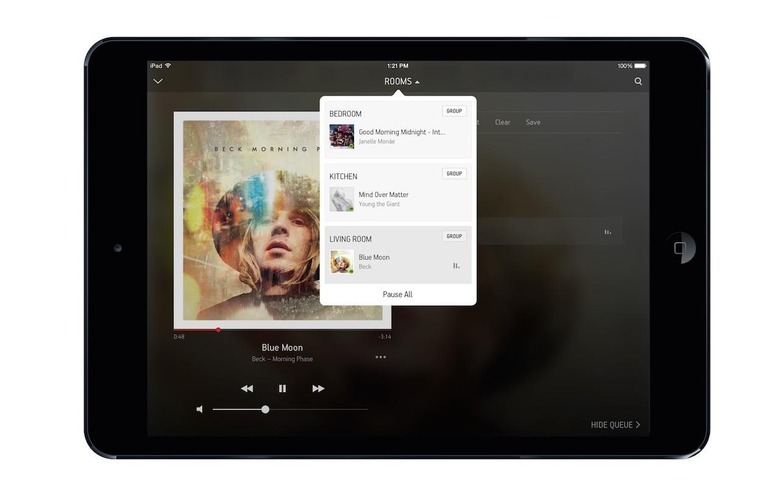 Streaming multiroom audio favorite Sonos has updated its platform, making controlling several rooms of playback more straightforward, and boosting appeal on tablets. Sonos Software version 5.3, currently available to beta testers before it goes live for all users, builds on the updated Sonos controller app that the company tweaked last year – adding multiple streaming account support, among other things – bringing control over each playback zone further to the fore, as well as individual playback options for the current track, including turning the system into more of a DJ experience.
Sonos has had crossfade support – blending each track into the next, rather than leaving a gap – for some time, but v5.3 puts an option for it right on the playback screen next to the sleep timer.
Meanwhile, there's also direct control over the progression of each track, with a track progression bar included. That can be dragged with a fingertip to replay a section of a song.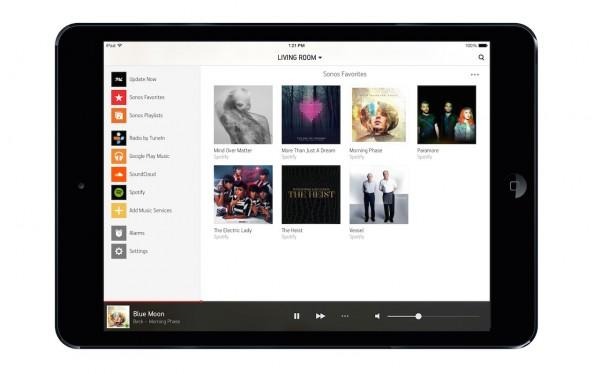 It's the multiroom-centric features which are likely to be most appealing to long-standing Sonos owners, however. Rather than demanding you go into a separate screen to see what's happening in each zone, there's now a drop-down menu that can be accessed from every page of the app.
That's paired with new, dedicated "Now Playing" screens for tablets, along with improved music discovery interfaces.
On phones, meanwhile, swiping down from "Now Playing" goes straight to the browsing interface, while swiping left and right switches between sources.
Sonos Software 5.3 is being previewed for Android users in the company's free-to-join beta program today. Unfortunately those with iOS devices like iPhones and iPads will have to wait until the full release, which Sonos tells us is due "in the coming months."
SOURCE Sonos Beta