Sonos Controller app update adds multi-account feature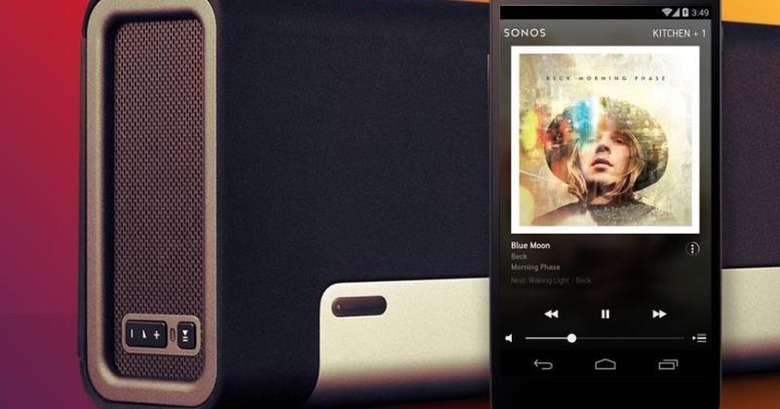 Sonos has just rolled out version 5.2 of its Controller app for mobile devices, both on iOS and Android, as well as desktops. This new release is quite a big one, adding a couple of most wanted features, such as support for associating different services with nicknames to make it easier to have a single Sonos system in one household. Mobile search has also been improved and there are enhancements to the Sonos Playbar soundbar as well.
The highlight of this update is definitely the addition of support for multiple service accounts. This means that you no longer have to worry about your personal listening preferences and playlists in case you're sharing Sonos with family or roommates. Now you can assign a nickname to each and every music service so that you know which one you're using. Sonos can support up to 32 music service accounts, which is quite plenty even for the biggest of households.
Improving the mobile experience, Sonos updated the search functionality on both Android and iOS apps. Unfortunately, it clashes just a bit with the new multi-account support. Sonos will show search results only for the default music service account set for the particular controller device. If you wish to see results from other accounts, you will have to actually change the default music account on the controller. Sonos will also search both your device and your local music library and it will show the results twice if the same track has the same name in both locations. Android users get a bonus feature this round, with new lockscreen controls.
Those who have purchased a Playbar won't feel left out in this update. Sonos has improved the soundstage experience and is providing a more balanced sound no matter how loud or soft your volume is. There are also improvements to the Natural Equalizer settings.
Download: Sonos Controller (Android), (iOS)
SOURCE: Sonos