Sonos PLAY:3 Official: Cheaper Entry To The Streaming Music Club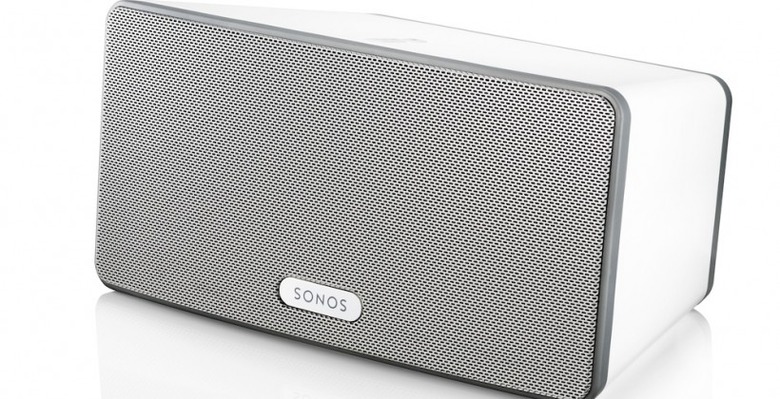 Sonos has officially announced the Sonos PLAY:3, the company's latest streaming music speaker, and the smallest all-in-one from the firm to-date. Already spotted earlier this week in a premature Amazon listing, the PLAY:3 (aka the S3) packs three speakers – a single tweeter and two mids – each with its own Class-D digital amp, and joined by a passive, rear-firing bass radiator. As with all Sonos kit, the magic is the mesh network the PLAY:3 can use to stream music either from local storage or from internet radio stations and digital jukebox services like Spotify.
The 5.2 x 10.6 x 6.3 inch unit can handle both the left and right stereo channels, or two can be paired together to take a channel each. As usual, there's remote control support for either Sonos' official units or the Android/iOS apps for iPhone, smartphones and tablets; the PLAY:3 can be stood horizontally or vertically, and comes with a standard mounting socket if you want to fit it to the wall or ceiling.
Volume and mute buttons are provided on the PLAY:3 unit itself, though unlike other Sonos products there's no line-in input for sharing what your iPod is playing around the home. However, you can pair it with the Sonos DOCK and do that (as well as charge your iPod at the same time).
The Sonos PLAY:3 is on sale today, priced at $299. Sonos has also slashed the price of the BRIDGE – the network adapter that sets up the mesh network – to $49, and renamed the Sonos S5 to the PLAY:5.