Sonos Move hands-on: $399 Bluetooth speaker cuts all cords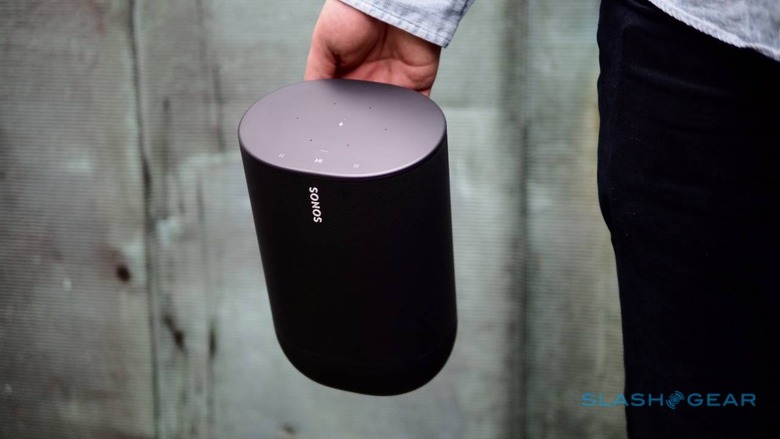 Pretty much from day one, Sonos customers have been asking for a portable speaker and one which can be taken outside: the new Sonos Move delivers both. As you might expect from the company pioneering streaming audio long before Spotify and Apple Music were even born, though, the Move is no ordinary wireless speaker. Yes, Sonos has made a Bluetooth speaker, and an expensive one at that, but it did so as only it could.
Outside is different
Since its first products went on sale in 2005, Sonos has had the same core ethos: "a listener of Sonos should be able to listen to any song, in any room, in any way, on any hardware device." Now, with around nine million homes having some type of Sonos hardware, the company is entertaining the great outdoors. That, though, comes with some challenges.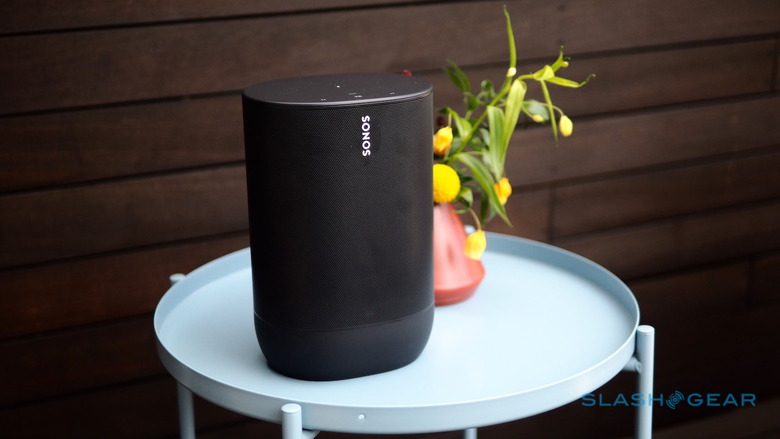 With no walls to reflect sound off, and more ambient noise, an outdoor speaker needs to be louder than its indoor counterpart, Hilmar Lenhert, audio technology manager at Sonos, explains. It also needs to be able to focus its audio directionally, both to maximize what power it has for the likely listeners, and to avoid music overspill. Finally, a portable speaker needs to be able to sound its best wherever it's used – without demanding a complicated and time-consuming setup process each time.
That all may sound commonsense, but it's at odds with how Sonos' current range operates. Speakers like the Sonos One and Play:5 are designed to be plugged in, left in place, and tuned using the company's Trueplay system. That typically takes a few minutes to run through, but since you'll only likely be doing it once it's an acceptable hardship.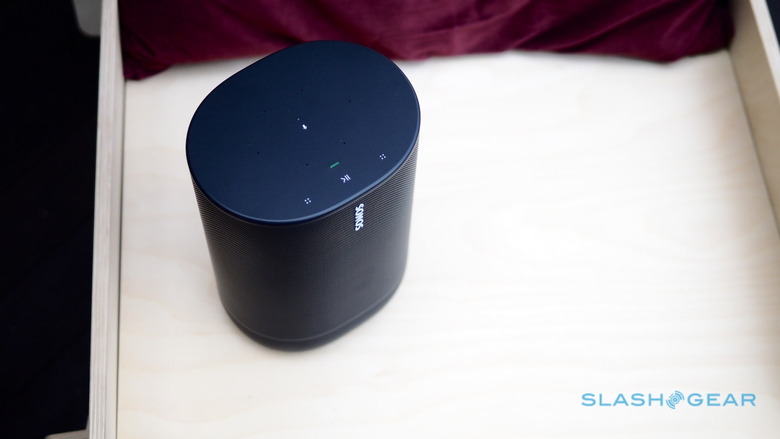 Sonos couldn't just add a battery to a Sonos One and call it a day, then, at least not if it wanted a speaker worthy of bearing its palindromic badge.
Say hello to Sonos Move
Somewhere in-between the One and Play:5 in size, the 9.44 x 6.29 x 4.96 inch Sonos Move is actually more akin to the discontinued Play:3 in its dimensions. At first glance the familial resemblance is clear: same fine mesh speaker grille, same capacitive buttons on the top panel.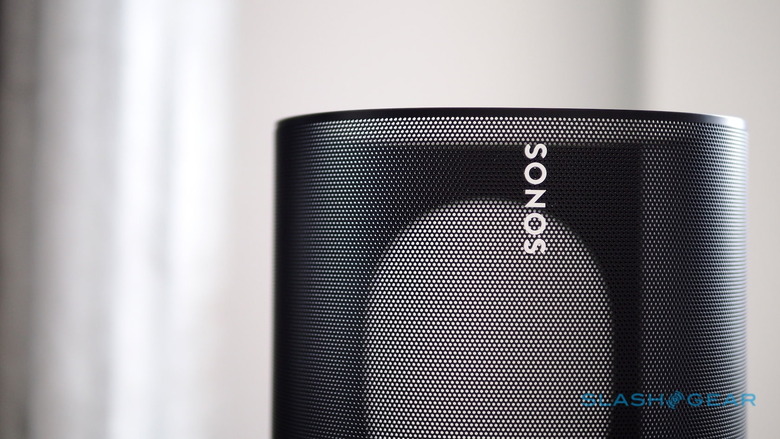 Look closer, though, and the differences start to mount up. Sonos Move is finished in "shadow black" rather than the usual black or white: it means the buttons don't get too hot to touch even after sitting in direct sun, while the speaker is more UV and heat resistant. It's also IP56 rated, basically as water and dust resilient as you can get before you start to consider full submersion. Sonos did consider just that, in fact, but then it would need to factor in some sort of sealing system that could end up muffling the drivers.
Instead it focused on what sort of treatment a portable speaker could expect. Yes, you can splash the Move by a pool or sink, or even blast it with a hose, but it'll also shrug off ketchup, dust and grit, snow, and sunscreen. Sonos has tested it under baking temperatures, and while Move may gracefully turn itself off if it gets past 131 degrees Fahrenheit, it'll also wake itself back up when it cools off again.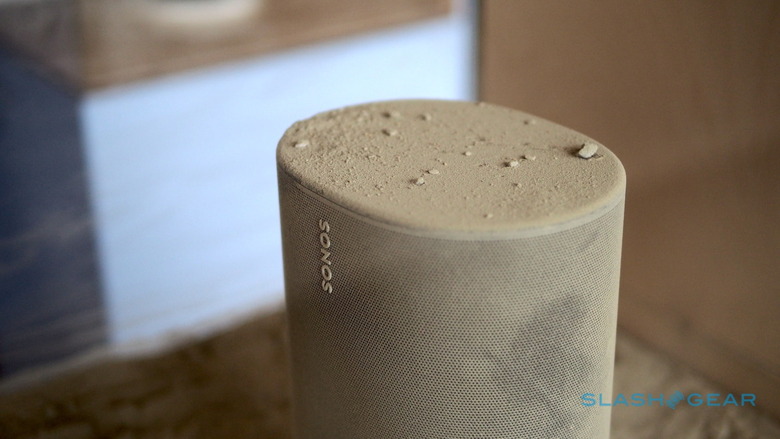 Since a metal speaker mesh isn't great for wireless antenna performance, Sonos finished the lower portion of its speaker in silicone. That's also where the battery lives, rated for up to ten hours of playback or 120 hours of standby. It recharges either using the included charging ring or with a USB-C port on the back, taking about two hours to do so. Sonos rates the battery for three years or around 900 charges; after that, it'll sell you a replacement you can slot in yourself. Considering one of the key reasons people like the company's hardware is its longevity, that's a welcome nod to future-proofing.
Custom drivers meet Auto Trueplay
Sonos uses two Class-D digital amplifiers, one powering a downward-firing tweeter and the other for a mid-woofer. That's actually how it describes the guts of the Sonos One, but it doesn't explain just how much effort went into the custom hardware inside the Move.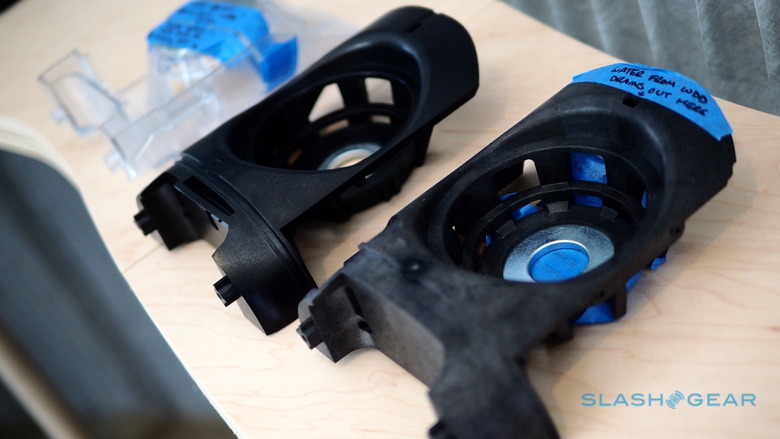 Typically, a tweeter would face forward, but Sonos needed Move to be able to create a broader sound stage. So, it designed a brand new waveguide into which the tweeter sits facing down; after 62 physical prototypes and a whole lot of digital models, it got the right sound. The mid-woofer, meanwhile, had to deal with the fact that bass frequencies typically fall off quickly outdoors. So, Sonos built the woofer directly into the enclosure, adding rigidity and power.
Together it's a good start, but even then it wasn't enough. Sonos' answer is Auto Trueplay, using the same four microphone array as the Move's Google Assistant and Amazon Alexa support (which also means that, if you hit the microphone mute button, Auto Trueplay won't work) to analyze its own music and the reflections of the space it's in, and adjust its EQ automatically.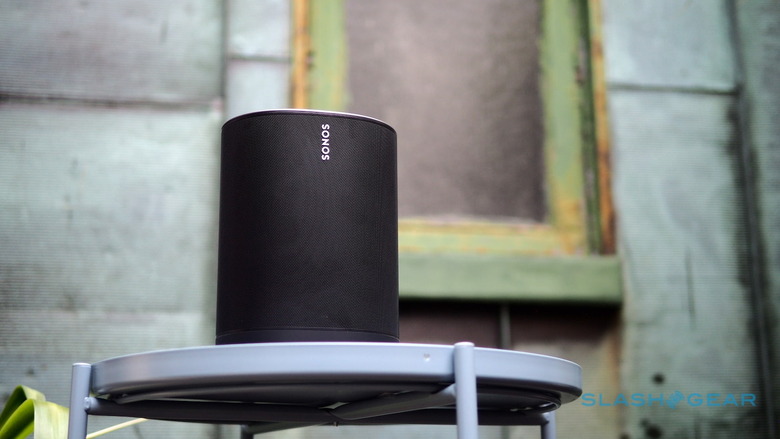 It's based on tens of thousands of Trueplay patterns, with a neural network recognizing and automatically selecting the best pattern. That's all done locally, with no cloud processing, and it works in 15-20 seconds after the environment changes. Accelerometers inside Move spot when you've repositioned it, and Auto Trueplay kicks in when it has settled down again.
It's not, as Sonos' Hilmar Lenhert explained to me, quite as good as the original Trueplay – after all, it can't take into account where you might be listening from, only how things sound where the Move itself is – but it doesn't take an audiophile to notice a big improvement when the algorithms have done their thing. Music that sounds flattened gains some much-needed sparkle when the speaker is in open areas; put it into a more enclosed space, and Auto Trueplay does an impressive job of making the best of that compromise.
A choice between WiFi and Bluetooth
That's how Move figures out how it should sound: now for how it gets to your music. In a traditional Sonos network, the new speaker uses WiFi to connect. Indeed, Sonos claims Move has the most powerful WiFi of any of its products, with a 4x4 antenna and 360 degree coverage regardless of the speaker's orientation. It won't be drawn on specific ranges in feet – that, Sonos' director of product creation Jeff Derderian argues, is too dependent on the sort of walls and other obstacles that might be in the way – but promises that Move will stay connected even when your smartphone has lost WiFi signal.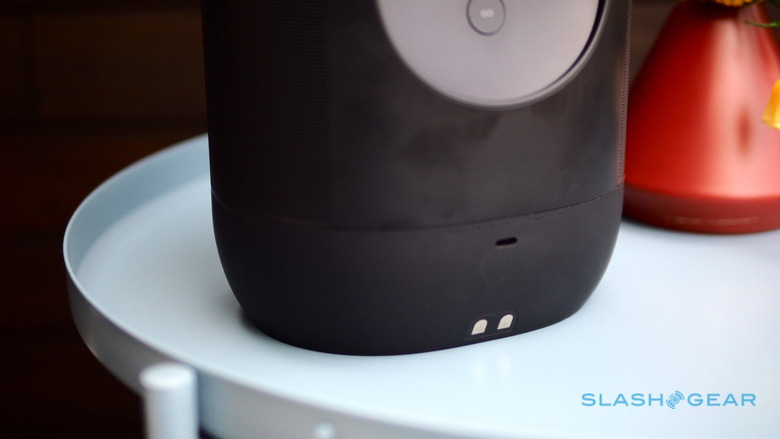 Unsurprisingly, you can use Move as a regular Sonos speaker in that way. Control it via the app or using either of the two voice assistants, pair it up with one or more other speakers in a group, and stream from all of the same services – along with AirPlay 2 – as usual. You'll be able to pair two Move together for stereo playback, though they won't work as rear surround channels with one of Sonos' speakerbars.
Outside of WiFi range, though, you can switch to Bluetooth. There's a dedicated button for that on the back – the others are for power and registering to new Sonos WiFi network – and the Move can store up to eight Bluetooth pairings and Multipoint with two devices simultaneously.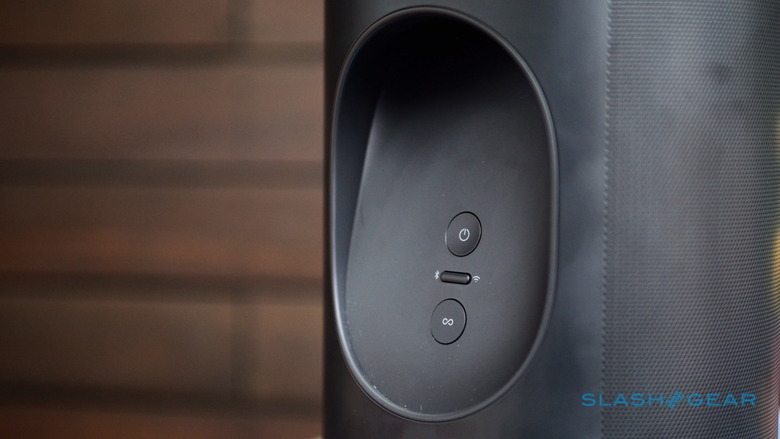 From that point, it acts as a standard Bluetooth speaker. Playback is controlled from any music app on your phone or laptop, rather than through the Sonos app, and while the company isn't talking specific Bluetooth range, "if you can hear the speaker you should still be able to control it from your phone," Derderian says. There's codec support for SBC and AAC music.
Bluetooth does come with some compromise. For a start you lose assistant control: they require a WiFi connection. Unlike some other Bluetooth speakers there's no way to make an ad-hoc mesh of multiple units, either. It'd be useful if Move notified you once you'd come back into WiFi range, too, but right now it doesn't.
Sonos sweats the small stuff to justify the big number: Price
Sonos has never been the cheapest speaker system to buy into, and the Sonos Move isn't exactly the cheapest portable speaker out there. It'll be $399, in fact, a number which is likely to give many pause.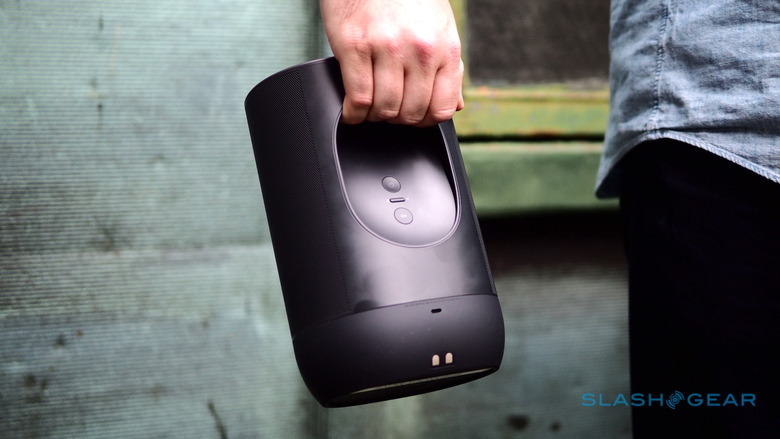 Quality-wise, it falls in-between the $199 Sonos One and the $499 Play:5. I didn't have the opportunity to test it against other, more affordable, Bluetooth speakers, but my suspicion is that Move will sound better than most. Sonos isn't relying on that alone to make its first portable feel worthy of the price tag, though.
It's little details that help there, like the shape of the charging cradle ring which slides just enough to guide the speaker into place. The neat integration of the carry-handle on the rear, which not only makes toting the 6.61 pound speaker easy, but positions your hand in such a way that you won't inadvertently press the top-panel buttons in the process. If other Bluetooth speakers feel like rubberized toys, the Sonos Move feels as though some elegant piece of your lounge just happened to wander into the great outdoors.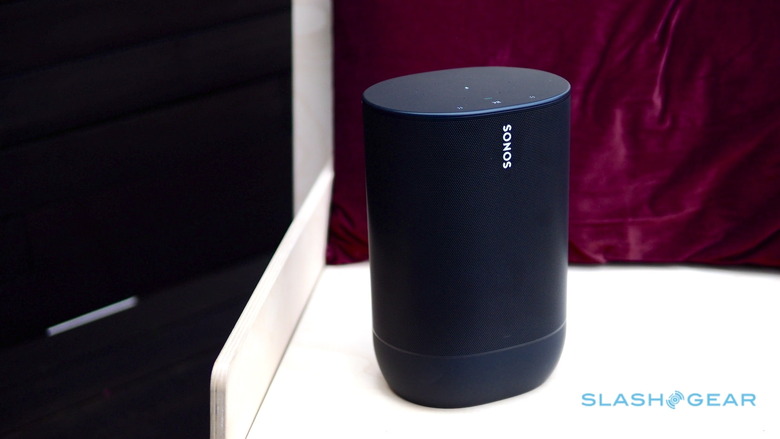 Is that enough to warrant a $399 sticker? Ask Sonos, and the company will point out that its two most-requested products over the past decade have been an outdoor speaker and a portable speaker. Move is both in one.
We'll be putting the Sonos Move through its paces soon, to see just how well the speaker lives up to its promises. Preorders begin today, and it should begin shipping on September 24.