Sonos' killer alternative HomePod deal is live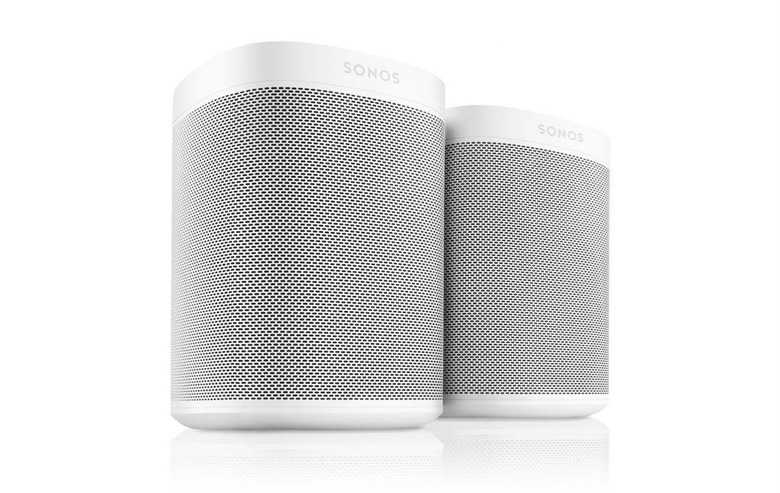 Apple might want your money for a HomePod preorder, but Sonos is making a pitch for that $349 instead, with its Sonos One deal going live today. The Alexa-powered smart speaker may not be as powerful or as large as Apple's, but for a limited time you'll be able to get two of them for the price of one HomePod.
That sets up a complicated question. On the one hand, if you're an Apple fan – and an Apple Music subscriber, particularly – who wants the tightest integration with Siri, the HomePod is clearly the best (and indeed only) way to get both of those features. Sonos may support Apple Music, but the Sonos One uses Amazon's Alexa as its current assistant-of-choice, and that can't control Apple's streaming service by voice. Instead, you'll have to use your phone.
However, Sonos' deal is undoubtedly more flexible. Two Sonos One speakers can be paired up, making a stereo system for more power and better overall sound. Alternatively, if you're more interested in filling different rooms, you could use the two Sonos One speakers individually. If you have a Sonos Playbar, the company's speaker bar intended for use with TVs, you can also use a pair of Sonos One speakers as the rear channels for a 5.1 surround sound system.
It highlights one of the shortcomings of Apple's HomePod, least at launch, in that out of the box it lacks both the ability to form a stereo pair or do multi-room playback. Whereas with Sonos' speakers you could have each Sonos One play either different music or the same thing synchronized to two rooms – or more, for that matter, if you have multiple Sonos speakers – right now the same can't be said for HomePod. Apple will, though, release updates later in the year that will enable both features.
In fact, when that happens, it might not make such a huge difference as to whether you pick up a HomePod today or a pair of Sonos One. The plan, Sonos says, is to support AirPlay 2 – the streaming music system that Apple will rely on for HomePod's eventual multi-room feature – later in 2018. That way, although Sonos' smart speakers may not support Siri, you should still be able to link them into a HomePod multi-room configuration and have the same tracks play ubiquitously.
Sonos has not said how long its promotion on the Sonos One pair will last, though it's running from today. The speakers are available in black or white, though you can't mix and match, it seems.
MORE Sonos