Sonos has updated its free controller app for the new iPad, bringing Retina Display graphics support to the multi-room remote software. Sonos Controller for iPad v3.8.1, fresh to the App Store today, also introduces a new – and much requested – feature for controlling volume, repurposing the iPad's physical volume buttons to control audio levels from Sonos rather than the tablet's own media playback.
You'll need to be running iOS 4.3 or higher in order to use the volume keys in that way, and the Sonos app itself needs to be active. If you're using the iPad for something else, then the buttons will control sound effect or local media volume as usual.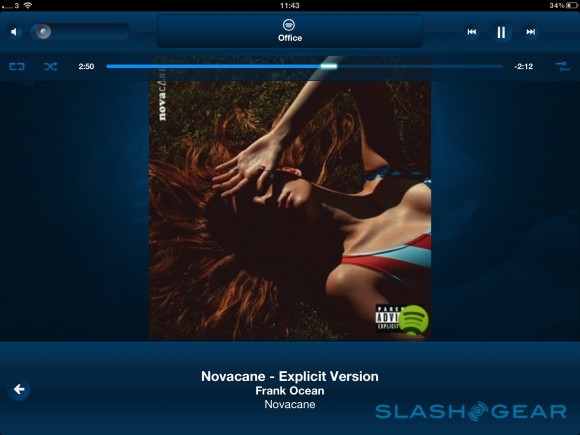 Nonetheless, it's a useful addition, and the updated app looks great with its Retina Display graphics. Unfortunately not all album art lives up to the UI; Spotify graphics, for instance, are notably crunchy.
You can download the Sonos Controller for iPad app in the App Store here [iTunes link], though you'll obviously need at least one Sonos device in order to actually use it. Check out our review of how the PLAY:3 holds up in a smaller installation here.