Sonos Beam, the company's latest Alexa-powered speakerbar, is available today, along with a new set of bundles for those wanting to kick start their TV room audio experience. The Beam follows in the footsteps of the Sonos Playbar and Playbase, but with a far smaller footprint, being roughly 60-percent smaller than the Playbar.
It's also considerably cheaper. You can pick up the Sonos Beam for $399, in either white or black, either from Sonos direct or through Amazon.
Unlike the previous TV speakers from Sonos, however, the Beam has some added smarts. Like the Sonos One it's Alexa enabled, allowing you to ask the speakerbar questions, control smart home devices, and more. If you have an Amazon Fire TV plugged into your TV, meanwhile, you can use the Sonos Beam and Alexa to control what's playing.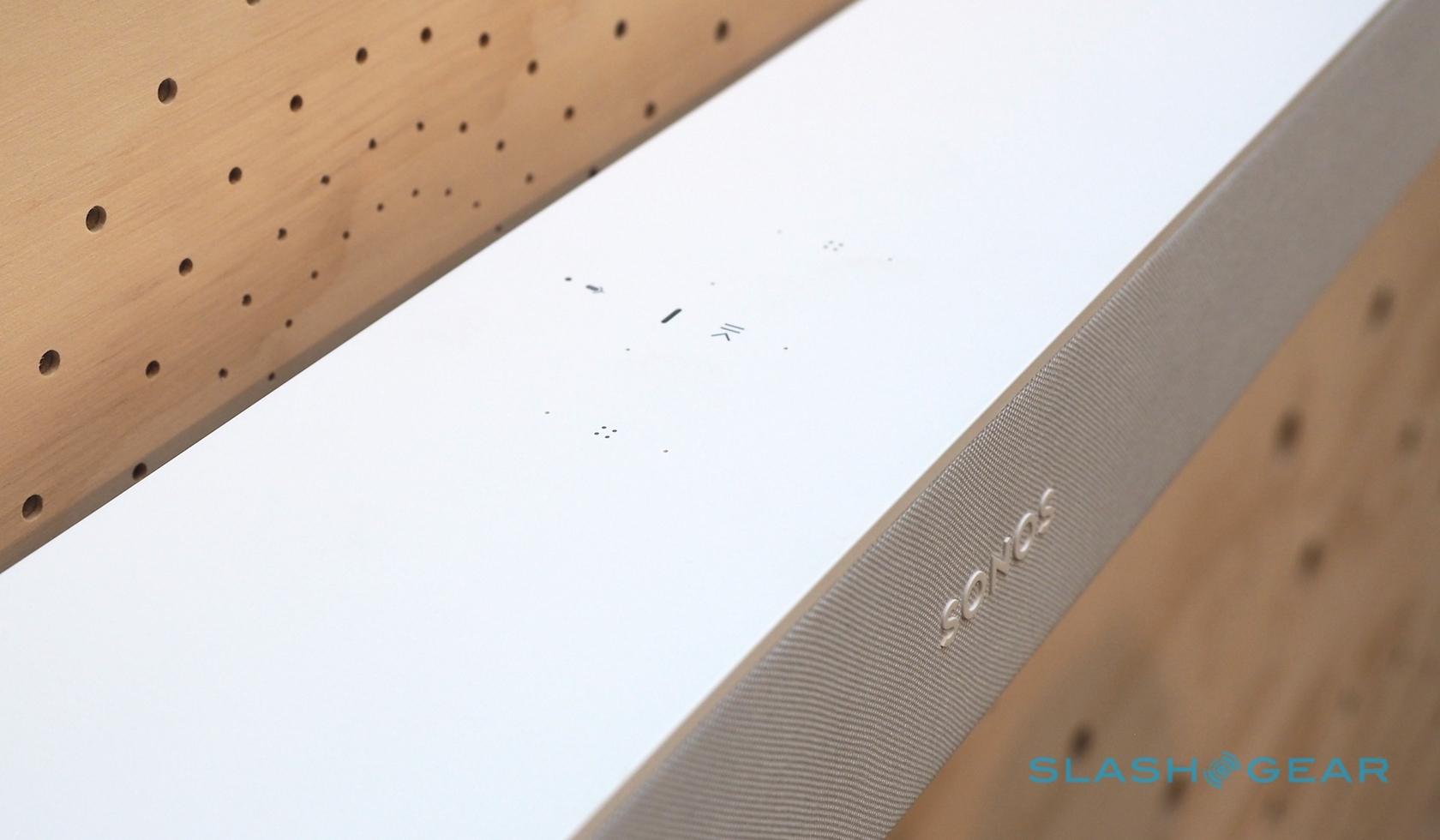 Earlier this month, Sonos pushed out an update to support AirPlay 2, and as the company's latest model the Beam has native support for Apple's music streaming system. If you have older Sonos speakers which lack that native support, you can send music to them using AirPlay 2 by grouping them with the Beam as well. Later in 2018, Sonos says, the Google Assistant will arrive on the Beam too.
Beam is designed to be a standalone, all-in-one system, and as we found in our review it does a great job filling a small to medium sized room. If you want, however, you can link it up wirelessly to other speakers from the company. With a pair of extra speakers, for example, you can set up rear channels for surround sound. With a Sonos Sub you can add extra bass.
Sonos has a few speaker deals that get those sort of configurations up and running a little cheaper, in fact. There's a 3.1 Entertainment Set with Beam, for instance, which for $1,098 includes both the speakerbar and a Sub. A Surround Sound Set with Beam pairs the speakerbar with two Sonos Play:1 speakers, the latter stepping in as your rear surround channels.
Alternatively, if you'd rather go smart speaker all the way, Sonos has a Two Room Set with Sonos One. That doesn't include the Beam, which you'd still have to buy separately, but you do get a pair of Sonos One for $379. Normally, that would be $398.
SlashGear uses affiliate links, and sometimes if you buy something we might get a small commission on the sale