Sonos App Reborn: Search Tracks Across Platforms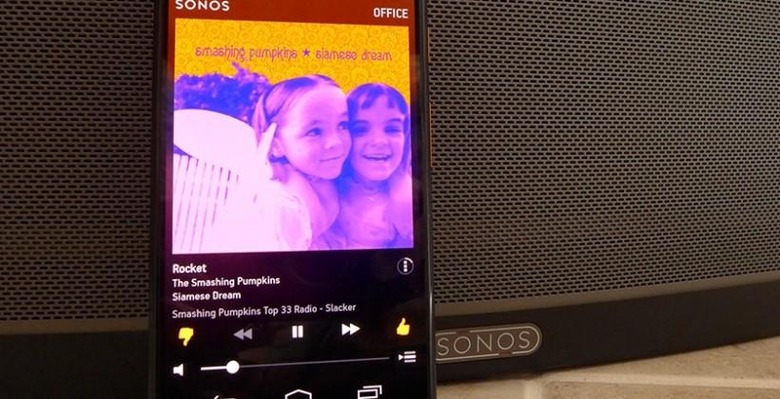 There's a new Sonos controller app out there this week, one delivered for users to take command of their local audio from their smartphone with ease. This app is updated with a new design and extra-simple interface, a new universal search feature, and an update period of "this spring". Android users can test the app today, supposing they're OK with the Beta state of the software.
This update allow users to work with three main modules for navigating the entire system. These modules include navigating between tracks, seeing and controlling which room which track is playing in, and searching for tracks you want to play next.
This app is also made to bring on the next generation of Sonos players. As Sonos suggests, this app has been updated to bring the best of what they offer today as well as "the ability to adapt to what we have in store for the future."
Above you're seeing what the Sonos app was on Android before the update. Below you're seeing the update in Beta form. Note that this may not end up being the final form of the app, but is active today for those wishing to play-test.
With Universal Search, users will be able to search for an artist – this artist search will include seeking out the artist on all music services you've got connected to Sonos at the same time. This includes Hype Machine, Pandora, Spotify, and your local music as well.
While Android users are able to use this app today through a simple log-in on Sonos dot com, desktop controllers for Mac and PC will be updated "later this year."