Sonos 5.4 will finally give PLAY:1 some love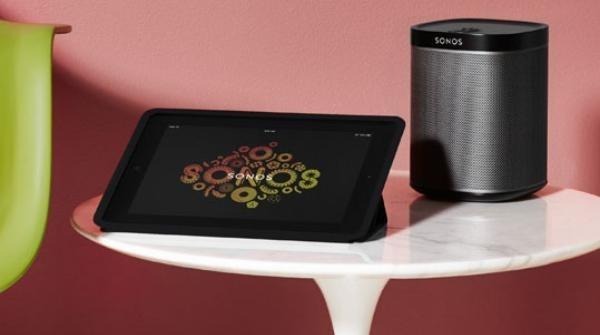 It's been nearly two years since Sonos unveiled its PLAY:1 streaming speakers, though there have definitely been some special editions of it since then. Today, Sonos is showing that it hasn't forgotten about it nor has it abandoned the faithful fans who purchased one. The latest 5.4 update makes the speakers still relevant by improving its output quality. Of course, that's not the only thing that Sonos is pulling in. It is also emphasizing its commitment to rid your home theater system of restricting and tangling cables.
When we reviewed the PLAY:1 last 2013, we found it to be a formidable entry-level into Sonos' promise of an interconnected system of speakers. But with the onslaught of new wireless speakers in the market, the little can of sound definitely has new rivals. Luckily for PLAY:1 owners, they won't need a hardware upgrade. All they need is this firmware update that will boost the vocals and pump up the bass, just like any modern entry-level speaker.
Last September, Sonos announced that it would be doing away with cables and wires in connecting your Sonos system to your network. This update puts that feature front and center again. Those trying to create a home theater setup need no longer use Ethernet cables to hook up speakers together or with your router. You don't even need Sonos' own Bridge and Boost devices. However, for areas with challenging Wi-Fi environments, Sonos does still recommend using Boost tto geo get over the humps.
And finally, Sonos is also improving its development platform so that streaming partners can offer more features to their, and Sonos', users. These include music recommendations based on the time of day. Sonos also improves its own features, like a better shuffle in its app.
The Sonos 5.4 update will be rolling out some time in summer, but those on Android and PCs can join the beta test if they want to get their hands on it earlier and help in ironing out some kinks.
SOURCE: Sonos