Sonim XP6 rugged smartphone supports LTE and PTT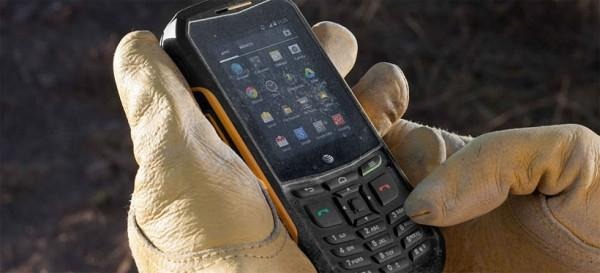 AT&T has a new rugged smartphone that is aiming directly at workers in the field that need a device that can stand up to harsh working conditions. The smartphone is called the Sonim XP6 and it runs the Android operating system and has a physical keypad. It's designed to support most of the features of a normal smartphone while having the ease of use that a feature phone offers.
The physical keys make the device easy to operate by users that have to wear gloves while working. The XP6 works in the AT&T EPTT push-to-talk service making communications on a job site easier and more efficient. Sonim made the XP6 MIL-STD 81G certified and IP68 rated for water immersion. The phone also has an IP69 rating for water spray.
The smartphone exceeds several basic MIL-spec and IP certifications and is able to survive drops from higher distance, impacts on concrete, and mud. It can also survive a crush from a metric ton of material. While the XP6 does have a physical keyboard, it also has a touchscreen designed to be viewable in direct sunlight.
The smartphone also has an extra loud speaker for noisy job sites that produces 103db of sound. The Sonim XP6 is available on AT&T for $0 down on the Next 24 with a monthly rate of $17.50. It can be had on a standard 2-year contract for $149.99 or bought outright for $524.99.