Sonic 4 Episode II THD hands-on with Tegra 3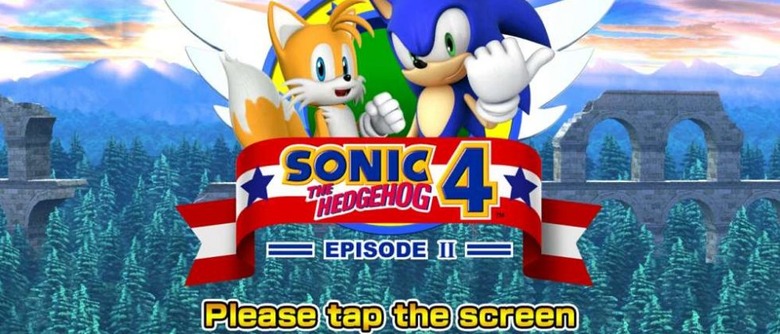 This next-generation console-level mobile game takes everything that keeps one of the most famous game franchises alive even to today and makes it mobile as SEGA collaborates with NVIDIA on the Tegra 3 quad-core processor platform. What you'll see here is what NVIDIA notes is a "near mirror-image" of the full PlayStation 3 and Xbox 360 versions of the game, here on Android for you Tegra 3 loving gamers to enjoy. Have a peek at this game as it launches today on the NVIDIA TegraZone as well as the Google Play app store – classic SEGA action at your fingertips!
Sonic's newest adventure here has both you, Sonic, and your best buddy Tails rolling full speed through another set of robotic enemies galore complete with a whole new set of abilities as you do so. You'll be speeding through a stack of levels right out of the box with frame rates as close to the original console version of the newest Sonic game – and with full HDMI output (on your ASUS Transformer Prime, for example) and a wired or Bluetooth controller, you'll have the full Sonic experience at your fingertips.
Above you'll see the game being played on the ASUS Transformer Prime, the screenshots also being taken from that tablet. This version also has a multiplayer co-op mode like all good Sonic games should, this available over your own home wireless network, and you've got full console-level graphics on all the Tegra 3-toting devices on the market today. This game is available on the Google Play app store and through the NVIDIA TegraZone this week.
UPDATE: Link will go live later today – stay tuned!
UPDATE II: The game is now live! Check it out on TegraZone or straight on Google Play! Note also that the game is now officially called "Sonic 4 Episode II THD" – grab it!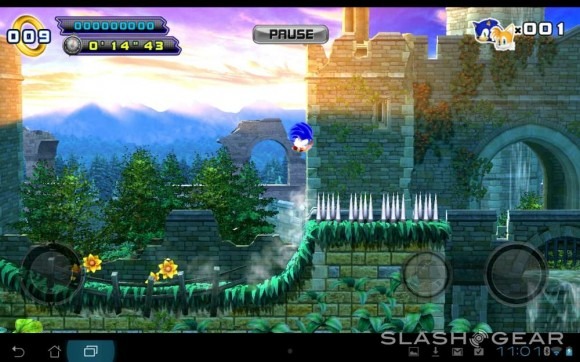 For those of you that have never played a Sonic game in the past – it's a side-scrolling timed action game where you control Sonic the Hedgehog, a character with the ability to run at super-speed and crush his enemies with his spinning abilities. In this game you get to work with Tails, a multi-tail fox with the ability to fly through the air with these tails in many exciting ways. Your enemy is Dr Robotnik, a robot creature effectively bent on turning the natural world to electronics – you've gotta stop him, stop him at all costs!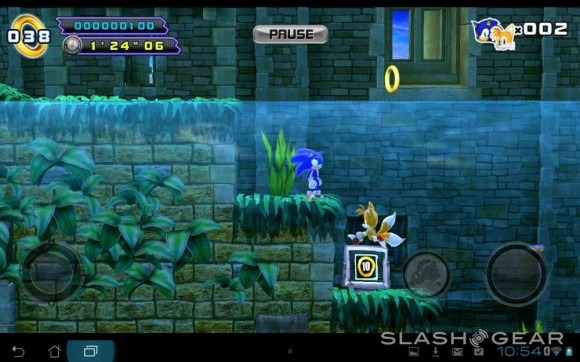 Have a peek below at our timeline of hands-on experiences with every Tegra 3 device on the market (and about to be on the market) so you'll have a good idea of what machines this game will be best on once you've got it downloaded. Get ready to smash Dr Robotnik once again with the most advanced version of Sonic for the mobile platform ever released!