Sonic Mania release date revealed, watch the pre-order trailer here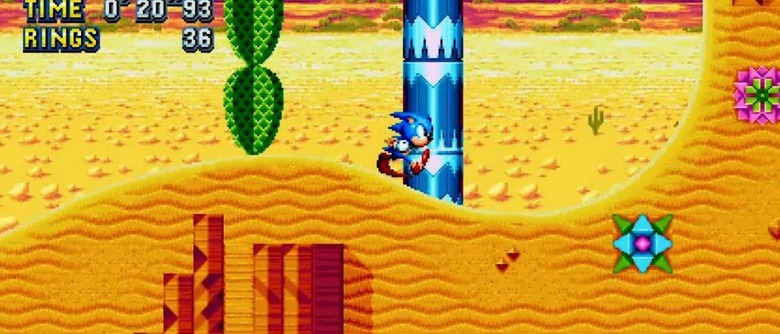 Sonic Mania is, perhaps, the most exciting thing to happen to the Sonic the Hedgehog series this side of Sonic Generations. Sonic Mania will be the first 2D console game in the series in quite some time, and because of that, it has a lot of people excited. Imagine their disappointment, then, when Sonic Mania was delayed from its spring release date earlier in the year.
Though the delay certainly stings, Sega revealed today that it we won't have to wait much longer until it's finally out. Sonic Mania will land on consoles and PC on August 15, so at this point we've got less than three months to go. To make the day even more exciting, Sega released a new pre-order trailer, showing off some new stages we haven't seen before.
Those new stages are joined by a few stages from classic Sonic games recreated for Sonic Mania. Back in March, Sega actually walked us through the changes that are being made to perhaps the most famous Sonic stage, Green Hill Zone. While the first act will be similar to what we played in the original Sonic the Hedgehog, Sega created a new act 2 for its appearance in Sonic Mania.
As the trailer reminds us, we'll have our choice of playing through the game as Sonic, Tails, or Knuckles, much like Sonic 3 and Knuckles. For those who never played the classic Genesis titles, each character has special abilities all their own – for instance, Knuckles can climb walls and glide through the air, while Tails can fly short distances. Have a look at the trailer below.
For those true Sonic the Hedgehog fanatics, Sega will be releasing a physical collectors edition of the game. Though Sonic Mania is a purely digital release, the collectors edition comes with an oversized box, a statue of Sonic standing on top of a Genesis console, a replica Genesis cartridge, and a download code for the game itself. That collector's edition is available for pre-order now, but now that the game has an actual release date, you may want to order one sooner rather than later.