Sonic Mania hit with delay as Sonic Forces gets official reveal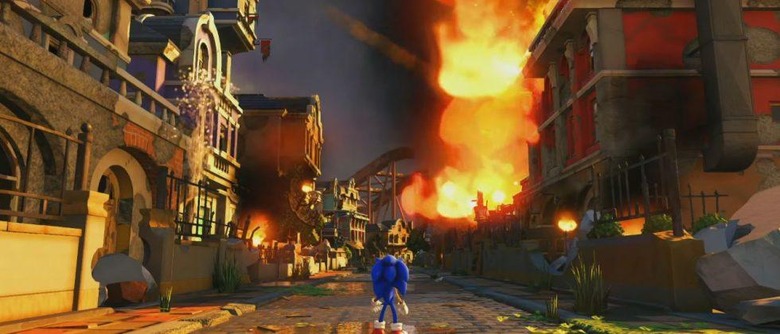 Sega's Sonic the Hedgehog panel at SXSW 2017 brought a bit of good news and a bit of bad news. The bad news is that Sonic Mania has been delayed. Originally scheduled for a spring release, the 2D Sonic adventure that serves as a throwback to Genesis-era Sonic games now won't be arriving until sometime this summer.
That's going to be disappointing for anyone who was looking forward to it, but now for the good news: Sega revealed Sonic Mania's take on Flying Battery Zone, one of the more famous levels from Sonic 3 and Knuckles. Though the look we get is brief, Sonic Mania's Flying Battery Zone looks awfully similar to its predecessor.
Of course, video we saw of Sonic Mania's Green Hill Zone showed off a very familiar Act 1, only to take us into a completely different Act 2. Sega could be doing the same thing with Flying Battery Zone, remaking the original first act within Sonic Mania and then delivering something new with the second act. We'll just have to wait and find out what it's plotting.
Not only that, but Sonic Project 2017 finally got a name during Sega's panel. Say hello to Sonic Forces, the newest 3D Sonic game in the series. Sega had a bit of a teaser trailer to go along with the announcement, and it shows an awful lot of 3D Sonic action in the little time it has.
Sonic Forces seems to draw from Sonic Generations, which makes sense since Sonic Forces is being released for Sonic's 25th anniversary. Sonic Generations, as many of you will remember, was released for Sonic's 20th anniversary and featured both 2D and fully 3D levels. The announcement trailer for Sonic Forces (then known simply as Project Sonic 2017) showed classic Sonic side-by-side with modern Sonic, but sadly, he's nowhere to be seen in this trailer.
There's plenty of time for Sega tell us all about classic Sonic's involvement in Sonic Forces, as the game won't be out until Holiday 2017. When it does eventually launch, it will be arriving on Xbox One, PS4, PC, and Nintendo Switch.