Sonic Mania Plus with new characters, special packaging arrives this summer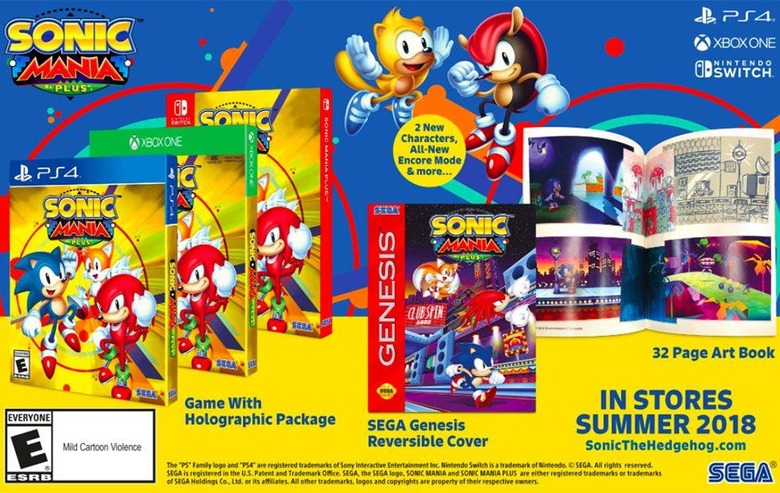 SEGA has announced plans to launch Sonic Mania Plus for the Xbox One, PlayStation 4, and Nintendo Switch this summer. The physical release will bring Sonic Mania to the gaming consoles, building on the foundation set with the 2D game released last year. This isn't merely a packaged version of the same game, though; SEGA says it'll be updated and bring new goodies with it.READ: After Sonic Mania, Sega needs to make 2D Sonic games a priority
SEGA announced the plans at SXSW and on its Twitter account, explaining that console owners will be able to purchase the packaged edition some time this summer (a precise launch date wasn't provided). Buyers will get the Sonic Mania game, plus additional content including a new Encore mode. Sonic Mania Plus will also offer a four-player Competition mode, as well as Ray and Mighty as playable characters.
That Encore mode wasn't fully detailed, with SEGA simply saying that players will have a new way to explore the various acts in Sonic Mania, and it includes some graphics changes. In addition to the new playable characters and modes, SEGA is giving the packaging itself some special attention.
Sonic fans and collectors will be happy to know that Sonic Mania Plus's packaging is holographic and includes a 32-page art book. Though we haven't been given a decent look at the art book yet, SEGA did give us a glimpse of the physical packaging via the image above.
Of note is the packaging's cover; though each of the three versions show the supported console, buyers can slip the cover out of the packaging and reverse it. When reversed, the insert shows a classic SEGA Genesis game cartridge box design. Though we don't know the exact release date yet, we do know Sonic Mania Plus will cost $29.99 USD.
SOURCE: Twitter