Songza fully folded into Google Play Music, shuts down Jan 2016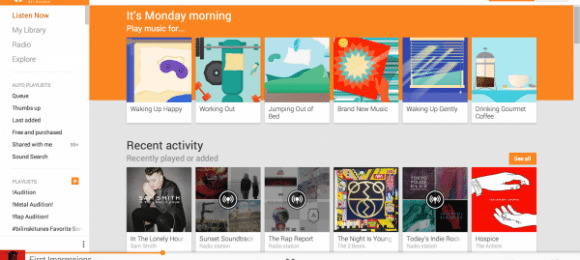 In 2007, a little known service called Songza launched to offer something that was, back then, almost completely unheard of: contextual music suggestions. Since then, various music streaming service have started their own form of personalized suggestion, the feature almost becoming a staple of every streaming service. Last year, Google acquired Songza and started integrating its key features into Google Play Music. With its core basically gutted out, there was little reason for Songza to remain as an independent product and will soon cease to exist, starting 31st January 2016.
Songza offered an experience that was somewhat different from the personalized curated selection most streaming services have today. While the latter mostly revolved around users' listening habits, playlist history, and music selection, Songza added the element of context. At the office and in need to be productive? Songza will offer a playlist of concentration and productivity boosters. A bit stressed out? Tell Songza you want some calming tunes and it will serve them up.
Considering Google loves contextual data, it was a match made in heaven. July last year, Google snapped up Songza, beating rivals like Rdio to the punch. Later that year, it would proudly announce the integration of Songza's main recommendation features into Google Play Music. Back then, it was seen as an attempt to beat Beats Music. As if by fate, Beats also shut down earlier this week, giving way to Apple Music.
With Apple's entry into the music streaming industry, everyone is trying to consolidate their resources to fight the new giant. Considering it basically has all of Songza's features by now, it doesn't make business sense to keep the latter running when resources could be better funneled into a more focused Google Play Music. So when January ends next year, so will Songza.
Fans of Songza need not be depressed too much. Songza will practically transform into Google Play Music and they will be able to migrate their playlists and history into Google's service. That said, the move might still orphan a few Songza fans you would rather not have to migrate to any of Google's services.
SOURCE: Songza