It's finally happening: Beats Music shuts down 30th November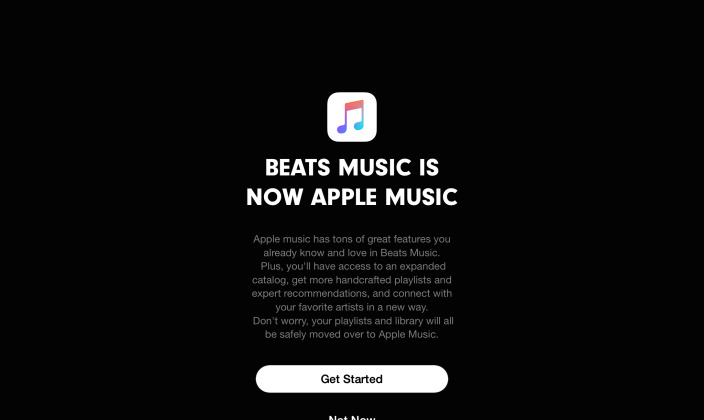 There was, of course, a huge writing on the wall that clearly said "Apple Music". But remaining holdouts of the Beats brand who had hoped that Apple would continue running the service for a while longer will likely feel suddenly homeless. That is, unless they migrate to Apple's single home for music subscription. Starting November 30, Beats Music will cease to exist and paid subscriptions will be automatically closed. Existing users are encouraged to move over their picks and preferences to Apple Music while there's still time.
When Apple purchased Beats in May last year, there was, of course, no Apple Music. But that was the last piece of evidence needed to confirm Apple's plans to launch a music subscription service of its own. That indeed happened a year later and ever since then, the fate of Beats Music hung in the air. At least until now.
Naturally, Beats is advertising Apple Music as a better beats experience, and to some extent that is correct. More than just streaming music from albums, it tries to build up a social network where artists, both from big labels and indies, can connect directly with listeners and fans. It also offers, in limited countries, a 24/7 radio station in the form of Beats 1.
Of course, the Beats brand will live on, but mostly in audio accessories like speakers and headphones, which was the original and primary product line of the company. For all intents and purposes, Apple Music supplants Beats Music's features, including just recently, Android support.
SOURCE: Beats Music