Some Nexus 5X Units May Have An Overly-Yellow Hue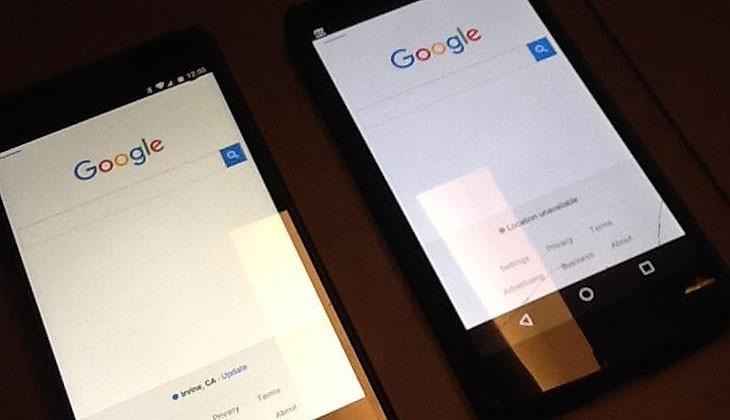 This week it would appear that a number of Google's newest Nexus devices made by LG have an overly-yellow hue to their displays. Customers reporting from various locations around the United States have sent in images to a Reddit thread in which they also suggest that Google customer service has been contacted with mixed results. While some users suggest Google has sent a replacement unit, other say that the new yellowish hue is just a feature of the newest display.
In the image you're about to see, you'll find the newest HTC device (the HTC One A9) next to the Nexus 5X. The LG-made Nexus 5X has an LCD display while the HTC One A9 has an AMOLED display – and you'll see the difference immediately. There's more PUNCH to one.
The next set of images (and the one at the top of this article) come from the Reddit thread linked above. These images show the Nexus 5X either alone or next to the Nexus 5, the first LG-made Nexus device and predecessor of the newest device.
You'll see one image with an iPhone 6, two Nexus 5X, and a Huawei P8 Max. Another with a DROID Turbo.
The most interesting set of photos comes from user graffixnyc, who suggests that the Quartz version of the Nexus 5X has a cooler color to it than the Carbon version. We can't imagine why that would be other than the glue process being ever-so-slightly different when they were constructing one batch vs the other – but again, we don't know for sure.
If you've heard back from Google about this issue, let us know! According to GforGames, Google may be able to send you a replacement unit – but we'll believe that when we see it. Stay tuned as we suss this all out further.