Solar-Powered Water Heater made of beer bottles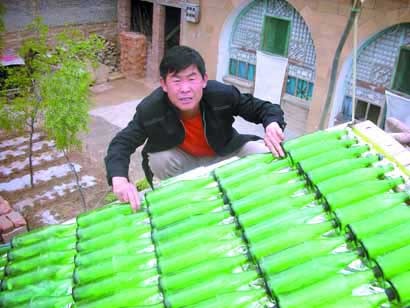 A chinese farmer found a way to both utilize the resources he had at hand and use solar power to create his own water heater. Who knew old beer bottles could actually be useful?
Ma Yanjun used 66 beer bottles attached to a board to create a water heater for his mother. He wanted her to be able to shower more comfortably. Most mom's are lucky to get a card here in America much less a invention specially made for her by her son. He's making the rest of us look bad.
The bottles are all attached to each other. The water flows through the bottles slowly and is heated by the son. Ma says that all three of the members of his family can enjoy a hot shower with his new invention. Apparently over 10 families have decided to install their own versions of his invention.
Solar-Powered Water Heater [via funniest gadgets]