Solar Impulse: interviewing a man on an 18-hour solar-powered flight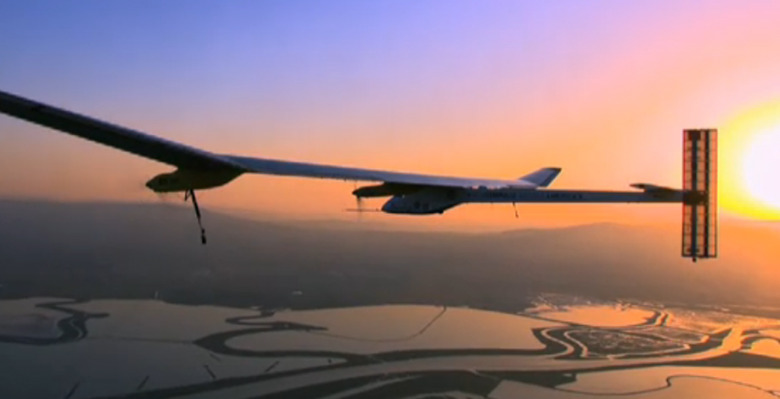 This week CEO of Solar Impulse André Borschberg is piloting a solar-powered airplane from Phoenix Arizona to Dallas Texas in a record-breaking 18 hour flight. SlashGear got the rare opportunity to participate in this flight earlier today in an interview with Borschberg while he flew over Highway 85. This was an in-flight interview done from a Samsung Galaxy Note II to Solar Impulse's base station and up with a satellite connection to the plane.
The flight took off Wednesday May 22nd at 04:47AM MST (UTC-7) from Phoenix Sky Harbor International Airport and is scheduled to land at 01:00AM CDT (UTC-5) at Dallas Fort Worth International Airport. The total distance covered will be 868 miles (1396.8 km) – and as you might be aware, the speed at which this plane travels this distance isn't exactly speedy – you can drive between these spots much quicker.
But that's not the point – instead it's traveling this distance without fuel – without non-sustainable energy, rather. Have a peek at our in-flight interview here and read all about it below – and stick with SlashGear for more information on this flight as it continues across the USA.
A Sustainable Energy Movement
AB: It's an unbelievable feeling to see how this technology works. You have to imagine that I am sitting in an airplane, I will be flying in it all day – I will be climbing to 27,000 feet, and at the same time I will be filling up the batteries.
So the more I will be flying, the more energy I will be able to collect. This is for us a good demonstration of what this technology can do.
To be able to fly this airplane, and to be able to fly this airplane day and night – we worked hard to reduce the energy consumption of this airplane, and developed technology that can be used on the ground. It can be used with solar sets in homes, batteries in cars, the insulation materials in refrigerators.
Solar Impulse Products Used Today
AB: We believe that these technologies have a great future – to develop new products, to develop new jobs, to develop new industries.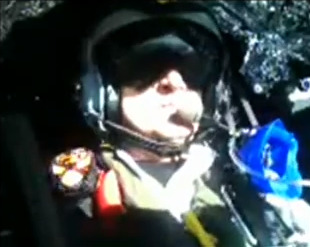 The largest buyers of our parts – by far – do not come from the aviation world. These companies, like Solvay, like Bayer, like Schindler, like Omega – are in completely different industries. Their interest is to develop new products for their own applications, for their own customers.
We have insulation materials that we developed here which insulate better than what we had up to now, that are lighter. These insulation materials are going into cars, some of them are going into refrigerators, so I think there are opportunities for the direct use of many of these products.
The flight today is a step toward making flight around the world possible. It was important to test this airplane in different kinds of weather, different weather systems in the United States – I mean, you saw what happened in Texas [in the tornado on the 15th] and Oklahoma [in the tornado on the 20th] as it's not easy to steer such an airplane in difficult conditions. So that is for us a first important goal.
On Media Connections and the In-flight Interview
AB: It's a good opportunity to discuss with media, and also with partners – and with schools. I had many discussions with schools where children could ask questions and we could discuss what we are doing and why we are doing it.
Of course it all depends on the flying conditions. Currently the weather is extremely good, so it's not extremely difficult to talk to news.
The arrival in Dallas will be challenging, because it's windy. It's windy on the ground and it's windy around the airport, so getting to this approach phase, we will not be able to give interviews.
What's Next?
AB: This airplane is fully sustainable, but the big challenge is to make the pilot sustainable. That's why we are constructing a second airplane – which is being constructed in Switzerland – and this second airplane will be designed for travel over long distances, over the ocean, and we plan to do the next trip 5 days and 5 nights, non-stop, with one pilot onboard only – with this second plane.
With this one, we limit ourselves to 24 hours because the airplane has to be manually steered all the time.
You can continue to watch Borschberg make this flight live at Solar Impulse Live – tell him we say hello!