SoftBank's emotion-sensing robot Pepper goes on sale in Japan on June 20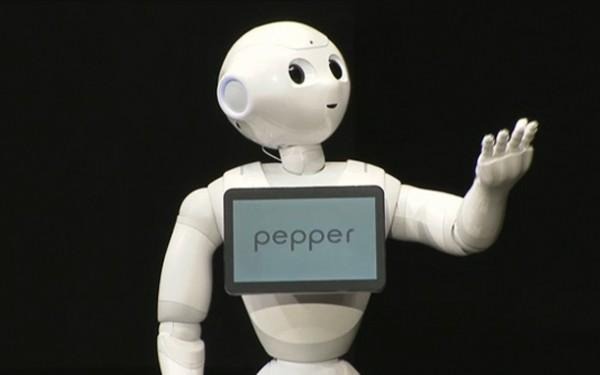 SoftBank, one of Japan's three largest telecom companies, has just announced that Pepper, its "emotionally intelligent" robot, will finally begin limited sales on June 20th. The launch will be limited to just 1,000 units sold within Japan only, with robot priced at roughly $9,000, including several fees paid over a 3-year period. First unveiled last June, Pepper is said to be capable of understanding emotions including joy, sadness, and anger, as well as analyzing expressions, gestures, and voice tones.
Along with the touchscreen pad on its chest, SoftBank says Pepper will work with 200 apps at launch, with more to come in the future, such as business-focused applications that will accompany a future model of the robot aimed at enterprise use. Among launch apps, some will be unlocked only after users spend enough time with Pepper.
The robot's base retail price is actually only about $1,600, but because it runs on cloud-based artificial intelligence system, the long-term ownership costs can add up. In addition to the base price, purchasers will need to sign up for a monthly subscription that comes to $4,350 over 3-years, as well as an insurance plan that costs $2,875 over the same 3-years.
The base subscription is what pays for the cloud-based AI service, which allows SoftBank's network to not only gather data from all the robots, but in turn push out updates that let the units "learn" from each other. Orders will be accepted on SoftBank's website, starting at 10:00 AM local time on June 20th.
While the Japanese-only launch may come as a disappointment, a world-wide rollout may be in the near future. Currently, Pepper is still labeled as an early-stage product, but both Alibaba and Foxconn have agreed to jointly invest roughly $236 million in SoftBank's robotics division, with plans to produce robots for sale in markets around the world.
SOURCE SoftBank