SoftBank acquiring ARM Holdings for $31.4-billion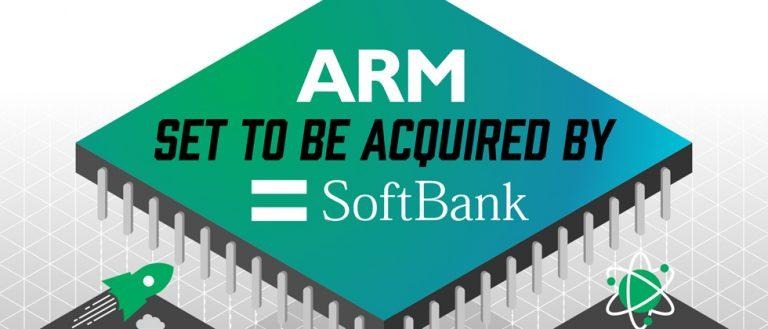 This week the folks at SoftBank have announced plans to acquire ARM Holdings for a cool $31.4-billion USD. An agreement between the companies has been reached which suggests that an all cash acquisition will be made. This acquisition will have SoftBank acquiring ARM, making ARM a "wholly-owned subsidiary of SoftBank." According to the release on this acquisition, "The consideration values the entire existing issued and to be issued share capital of ARM at approximately £24.3 billion."
SoftBank has laid out a number of intentions for the ARM organizations, suggesting that they plan to maintain the headquarters of ARM in Cambridge, first and foremost – in addition to preserving the ARM organization, including the company's existing senior management team, brand, partnership-based business model, and culture, to make certain they're going to move forward with a "continuity of a strong track record."
Perhaps most interesting in SoftBank's list of intentions is their aim to "increase the headcount of ARM outside the UK over the next five years." SoftBank says they'll be aiming to "at least" double the employees working in the UK, first off, then increase the number of ARM employees outside the UK – both of these things within the next five years.
"We have long admired ARM as a world renowned and highly respected technology company that is by some distance the market-leader in its field," said Masayoshi Son, Chairman and CEO of SoftBank. "ARM will be an excellent strategic fit within the SoftBank group as we invest to capture the very significant opportunities provided by the 'Internet of Things.'"
"This is one of the most important acquisitions we have ever made, and I expect ARM to be a key pillar of SoftBank's growth strategy going forward."